Captured on camera: Package thieves still on the loose
SEATTLE --  She's caught the suspected thieves on camera.
"It doesn't matter if it's daylight, they come through, grab their packages and out the door they go," said Erica Job, property manager of North Park Villa Apartments.
Now she just wants them caught.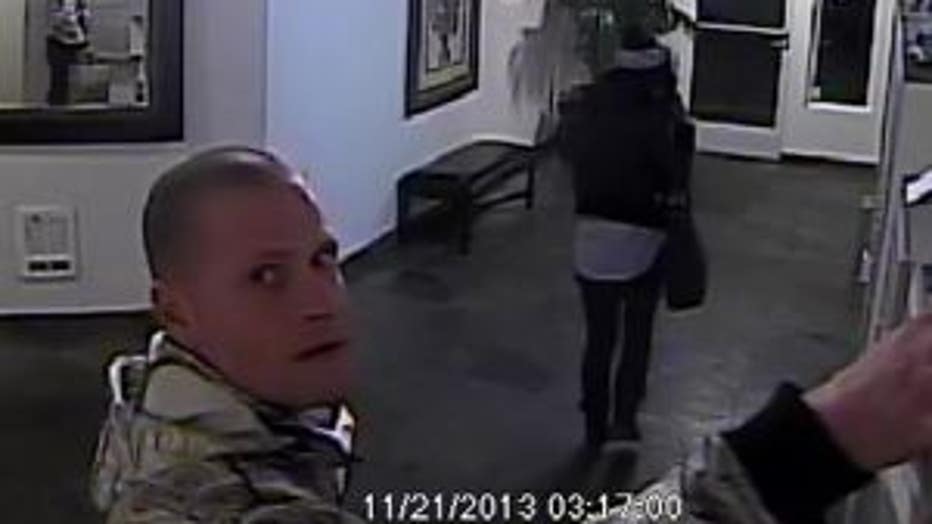 Surveillance camera video images of the suspects were caught on Nov. 20.
"It's super frustrating and I've wracked my brain several times on what I would do if I actually ran into them face to face."
Job has plenty of surveillance video of the young couple, who keep coming to the apartment complex and stealing packages.
It's a secure building, but Job said they are sliding in when tenants come or go. They usually snatch the packages and leave, but sometimes they cut open the boxes in the hallway, she said.
With Christmas around the corner, it is the season for mail and package theft. Crooks often stake out neighborhoods and even follow delivery trucks around. When the package is dropped off, they pick it up.
"They're looking for mailboxes that have stuff in them, they are looking for porches that have packages on them," said Redmond police spokesman Mike Dowd.
Redmond has seen a recent rash of mail and package theft. Police expect it to get worse after Black Friday -- the big shopping day after Thanksgiving.
"Assume there's always someone watching your neighborhood , whether you've been hit with thefts or you haven't been hit," said Dowd.
 The only way to make sure those gifts and packages are safe is to make sure someone is there to accept delivery or have the post office hold on to them.
At North Park Villa apartments, the boxes keep arriving.
Job has begun locking them up in her office, but she's not always there and she's worried the burglars will soon be back for more.
"I feel like if they don't get caught, they're going to end up coming back again. I want them caught."
If you recognize the suspects, or have any information, call the Seattle Police Department.