Cops: Assault suspects hid in bushes, shouted 'police, get on the ground'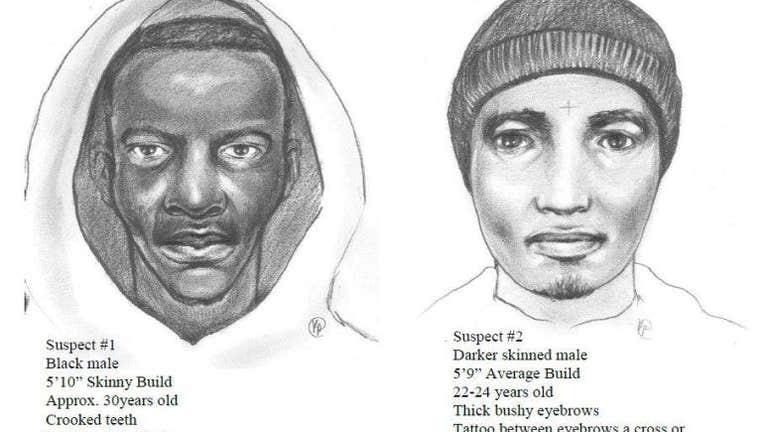 article


LAKE FOREST PARK -- Law enforcement officers are searching for two assault suspects who hid in bushes, posed as police officers and chased a man and his girlfriend down an apartment hallway.

Late last month, a man and his girlfriend were walking to the Ballinger Estate Apartment Complex in the 2600 block of NE 195th Street when they heard someone yell from the bushes, Lake Forest Police said.

The voice yelled, "Police, get on the ground." The victims turned around and saw two men emerge from the bushes. The men chased after the victims and grabbed the man.

The second suspect seemed afraid to grab the female victim, police said, and yelling occurred. A maintenance worker heard the noise and stepped out of his room. Both suspects ran off.

Suspect One is described as a skinny black male, 5'10" tall and about 30 years old. He had crooked teeth and pocked-marked cheeks, police said.

The second suspect is darker skinned, 5'9" tall with an average build. He was 22-24 years old with thick, busy eyebrows and a tattoo between his eyebrows in the shape of a cross.

Above is a rough sketch of the suspects.

Anyone who has information on the assault is encouraged to call Det. Amy Troxell at 206-957-2860.