Denver Broncos fan missing for five days 'had his fill of football' and simply went for a walk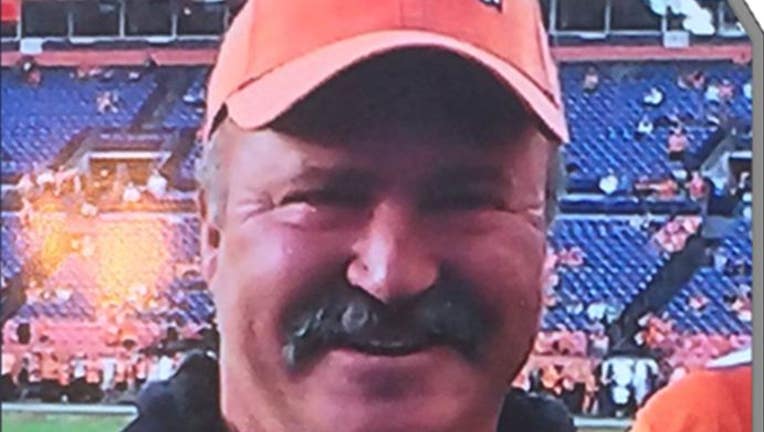 article


DENVER (CNN) -- A Denver Broncos fan who disappeared during a game five days ago simply had "had his fill of football" and decided to take a walk to "somewhere warmer," police said Wednesday.

Paul Kitterman, 53, was found safe Tuesday night in Pueblo, Colorado, about 110 miles south of Denver's Sports Authority Field at Mile High.
Though the Pueblo Police Department released additional details about Kitterman's disappearance, questions will probably persist among his family and friends. One pal told CNN early Tuesday she was sure that "something bad" had happened to him.
Kitterman was attending his first game with his stepson, Jarod Tonneson, and two friends who sat in another section in the stadium for the Thursday Night Football showdown. The four had ridden from Kremmling, Colorado, together.
Despite it being his first experience at a Broncos game -- and the Broncos leading 14-7 at halftime in a matchup with division rivals, the San Diego Chargers -- Kitterman apparently decided to leave the game while Tonneson was in a bathroom.
Pueblo police got a report Tuesday that a man fitting Kitterman's description was in a Kmart parking lot. Police found him in good health, and he "was speaking and answering questions intelligibly that were asked of him," according to a police statement.
Asked why he vanished, he told an officer that he had "had his fill of football and decided to go for a walk," the statement said. He wanted to walk "somewhere warmer," it said.
Kitterman further told police he'd ditched his Broncos hat so no one would recognize him and "mentioned sleeping in treed areas and in bushes during his journey to Pueblo," the statement said.
Kitterman said he was tired, so police chaplains arranged a room for him, and police called his family to pick him up.
Before Kitterman was found in Pueblo, Tia Bakke, one of the friends with whom he attended the game, told CNN this type of behavior was not customary of him.
He was not intoxicated, and he had no mental health issues, she said.
"Paul is the best guy you could ask for. They don't make them like Paul anymore," said Bakke, who met Kitterman through her boyfriend, who has known Kitterman for a decade.
He'd been known to get away -- to ride his horse or go camping -- but he always told people where he was going, Bakke said.
Making matters more complicated was that police couldn't track him via his cell phone or credit cards. He didn't care for either, friends and family said.