Hundreds turn out to help injured Ukrainian soldiers, children orphaned by war
RENTON, Wash. - In a stunning show of support Thursday, hundreds turned out for a fundraiser to help injured Ukrainian soldiers and children who were orphaned due to Russia's war against Ukraine.  
For those who attended, it was a little bit of home, thousands of miles away.  Ukrainian music, food and a silent auction, all for a bigger cause, to help those impacted by the war.   Thursday's event is the first of many for the UkrHelp Foundation. 
Also in attendance, two men who are receiving prosthetics from a clinic in Everett after losing an arm and leg in the war.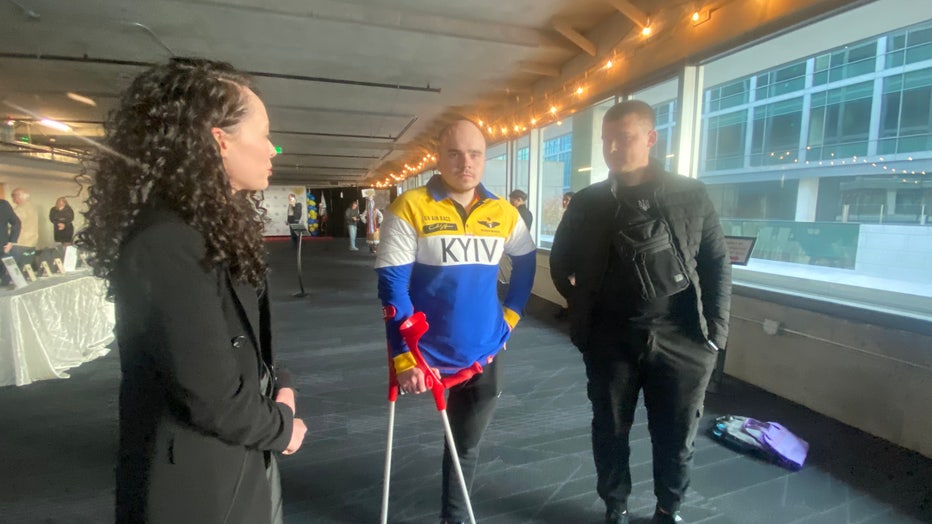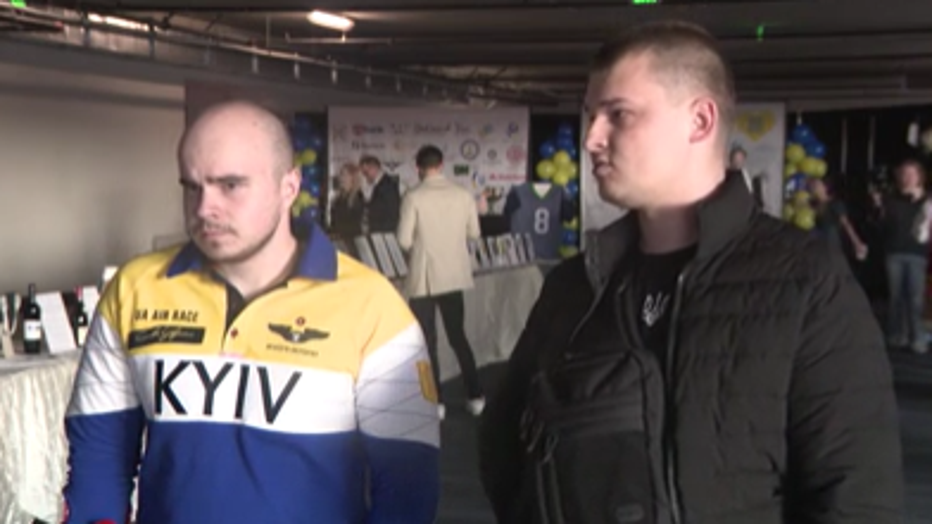 Petro "Peter" Shemihon and Vladyslav "Vlad" Zinkevych spoke through a translator this evening. 
"It's a difficult process. It's painful, but they are getting to the stage where it's fitting to the body to make sure it's the right fit," said the translator. "Next there will be the rehabilitation process which will also take a lot of strength, a lot of effort and a lot of time."
We met the two when they first arrived in Seattle and followed along during one of their prosthetic fittings.  
"I saw the joy when they started walking first time, climbing, making first step on the stairs.  I saw the spark in their eyes," said Vitaliy Piekhotin with the UkrHelp Foundation.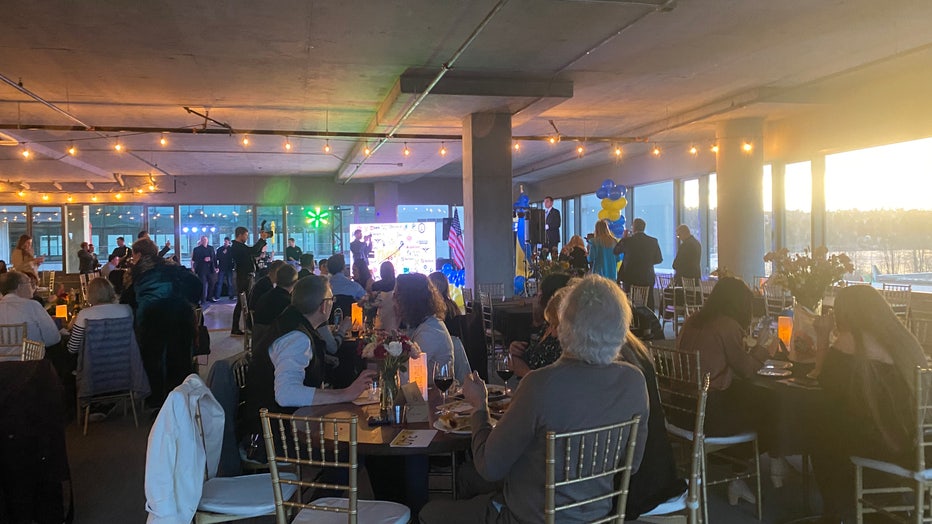 In addition to helping soldiers who have been injured in Ukraine, UkrHelp Foundation is also raising more money to help children who have lost fathers and other family members in the war.   
"This is probably one of the few organizations in the whole United States that are focusing on children and we as a consulate are happy to support it in any way we can," Dmytro Kushneruk , Consulate General of Ukraine in San Francisco.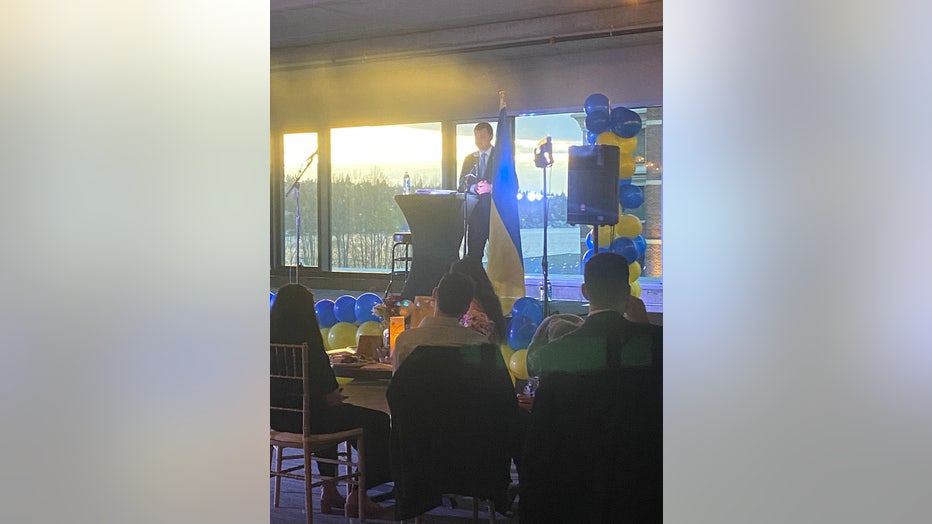 "This is to support the kids that are being impacted from the war.  Can't think of a better cause than that frankly," said Armondo Pavone, Mayor of Renton.
"Trying to help what we can with Ukraine," said Gary Wray, President of the Building Industry Association of Washington.
"Whatever we can do to support that effort and support these people, that's why we're here," said Greg Lane, Executive Vice President, Building Industry Association of Washington.
Carl Larson served in the International Legion in Ukraine for several months.  He was on the front lines for a portion of that service where he lost a friend in battle.  He was also on hand to lend his support in Renton.   
"I'm a firm believer that this isn't just Ukraine's fight.  It's a fight for all Western democracy against autocracy," said Larson. 
Singer Roman Vashchuk and his wife and three children are currently living in Seattle after fleeing Ukraine.  Vashchuk performed at the fundraiser Thursday night.  He and his wife thank donors for all the support. 
"We are praying to God every day. Thank you for helping us," said Vashchuk.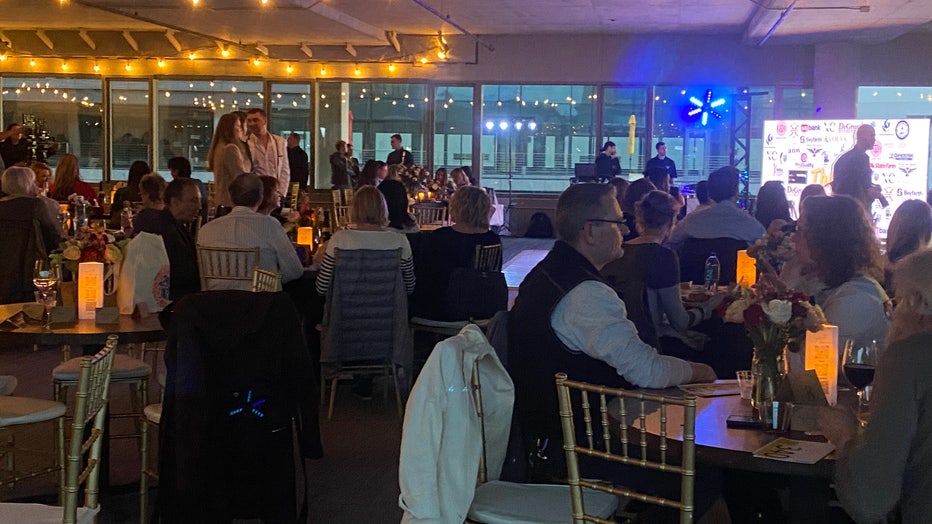 Peter and Vlad say they are also grateful. 
"Because they are coming from difficult circumstances in the army, and the trenches, it's nice for them to be here right now," said the translator. 
The clinician who is working with the two men says they should be fully fitted with their prosthetic limbs within the next couple of weeks.