Help ID crew of rental car crooks seen ramming blockade, stealing vehicles to commit other crimes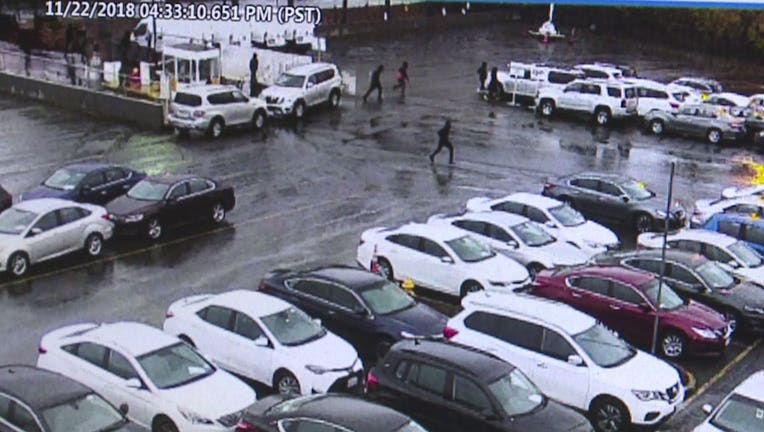 article


UPDATE Dec. 5, 2018 -- 
All of the stolen cars have been located, but no arrests have been made, according to the King County Sheriff's Office.

WANTED IN SEATAC Nov. 29, 2018 --
This case is like something out of a movie: A crew of thieves steals six cars at the same time on Thanksgiving Day.

King County Sheriff's deputies say they're looking for seven suspects who rammed a security guard's vehicle and stole the vehicles from a Hertz rental car lot in SeaTac.

Sgt. Ryan Abbott said the theft happened at an off-site lot south of Sea-Tac Airport on Des Moines Memorial Drive, where rentals are stored, not the airport parking garage where people pick up rentals.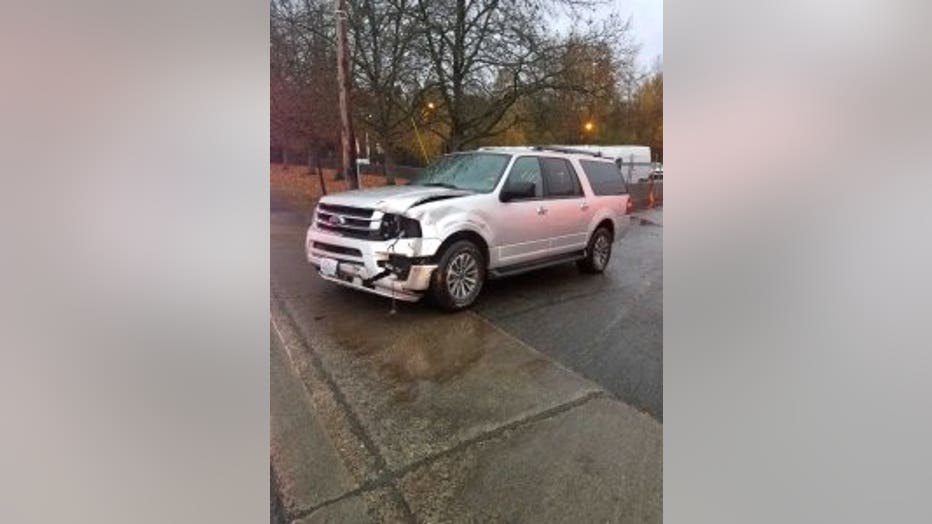 Photo courtesy King County Sheriff's Office


Surveillance video shows the seven suspects enter the car lot and steal six cars, using one of the stolen vehicles, a Ford Expedition, to ram a vehicle that was blocking the exit. Hertz says it has had problems with car theft before, so they had a security guard sitting in the vehicle blocking the exit. That didn't matter to these thieves. The suspect behind the wheel of the Expedition hit the security guard's vehicle at least twice, until he created an opening big enough for the other five cars to follow him out. "Actually, they were brazen enough that one of the suspects who dropped the Expedition off just outside the exit, he ran back onto the property and then took a different car and fled in another car," said Sgt. Abbott. He said the security guard was not seriously hurt.




Two of the vehicles were recovered in Tukwila and a third one in Des Moines. Detectives say two more of the cars were used in Bellevue the next day to commit a robbery and a hit and run. No arrests have been made. "We know that people know who they are because they are going to be driving these stolen cars around that they didn't have before," said Sgt. Ryan Abbott.

Detectives say the suspects are all teenage boys who always wear hoodies up around their faces to avoid the cameras. "If you have a younger juvenile male who never had a car before, that has a pretty new looking car, there's a good possibility that could be a stolen car," said Sgt. Abbott.

If you know who was involved, use the P3 Tips App on your smart phone to submit your information to Crime Stoppers, or call the hot line at 1-800-222-TIPS(8477). It's anonymous and you'll get a cash reward of up to $1,000 if your tip helps lead to any arrests.