Hundreds attend Seattle self defense workshop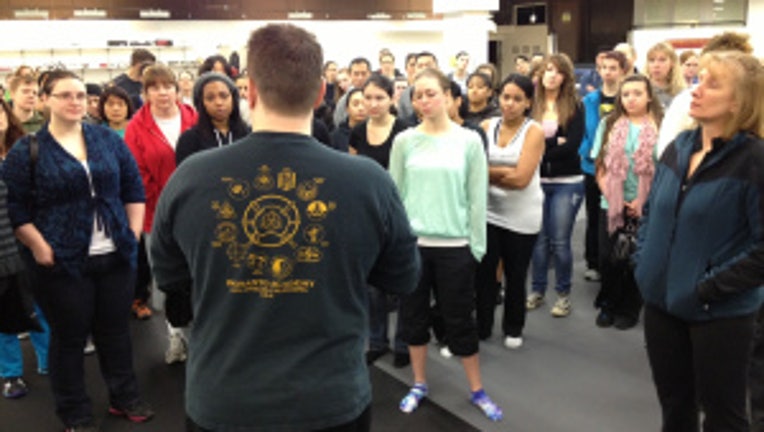 article
SEATTLE -- Hundreds of men and women spent their morning attending a self defense workshop in Seattle on Saturday.

The workshop was held at MKG Seattle, a fitness and martial arts studio. MKG owner Andy Wilson said the workshop was in response to the "recent violence and attacks in the Green Lake and greater Seattle area."  In particular, 4 separate attacks against women who were walking or jogging alone, Wilson said.

Seattle Police have issued a composite sketch of a suspect in relation to one of the attacks.

Police have recently increased patrols in the Green Lake area of Seattle. The suspect has not yet been found.