Legacy could be on the line for Browning in Pac-12 Championship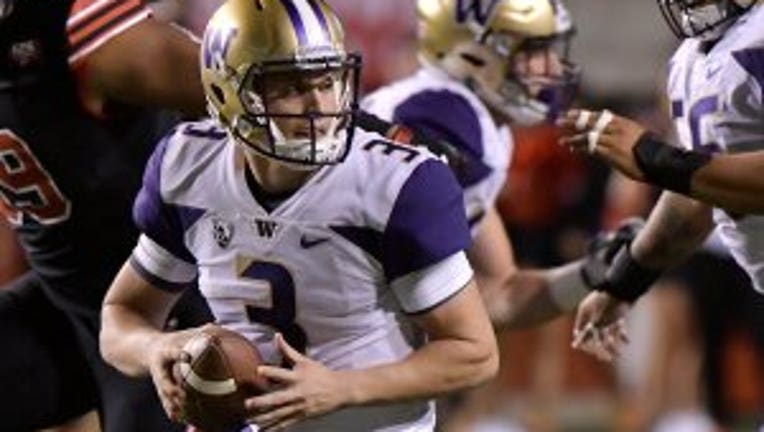 article


Roses or a Holiday?

That will likely be the difference between a win Friday night for the Washington Huskies or a loss in the Pac-12 Championship.

A win puts No. 11 Washington in the Rose Bowl. A loss to No. 17 Utah and a Holiday Bowl trip will most likely await.

The game kicks off at 5 p.m. in Santa Clara, California, and will be broadcast on Q13 Fox.

For UW quarterback Jake Browning, however, the difference between winning and losing Friday's game could go a long way toward defining how he is remembered by Huskies fans.

Browning has won more games in his career than any other Pac-12 quarterback. He's the all-time leader at Washington in nearly every statistical passing category. One would think his legacy is secure.

But expectations are high for Huskies fans, and a few poor performances in marquee matchups have led to criticism.

For his part, Browning insists he isn't worried about others' opinions.

"I don't really care what everybody thought when we lost and I don't really care what everybody thinks when we won," he said after the Huskies' 28-15 win over rival Washington State. "I'm happy for this team. Happy to get back to Santa Clara and happy to play in the Pac-12 Championship."

Browning and UW's previous trip to the Pac-12 title game ended in a 41-10 romp over No. 8 Colorado in 2016. He didn't have his best game against the Buffaloes, completing just nine of 24 passes for 118 yards and two touchdowns. But he didn't turn the ball over, and the defense did the rest.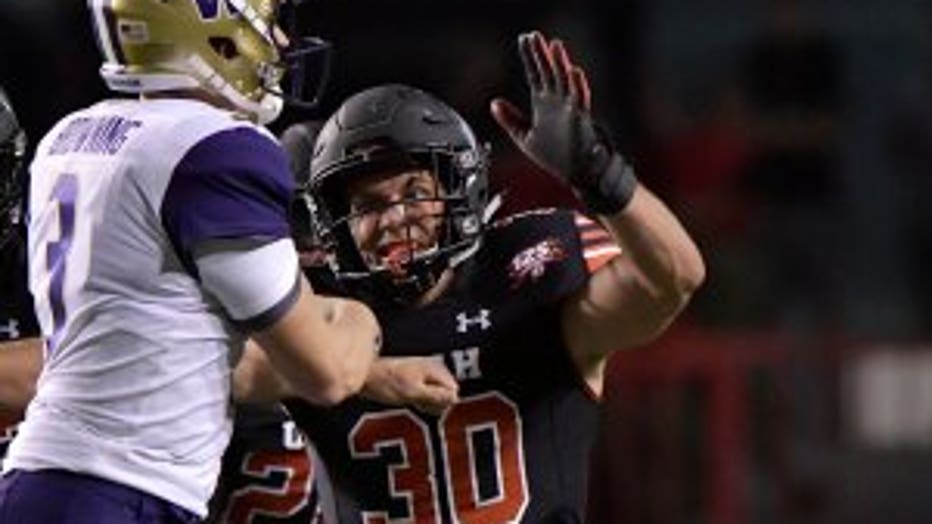 Jake Browning's 38 wins at Washington are the most in a career for any Pac-12 quarterback. (Photo by Gene Sweeney Jr/Getty Images)


Washington went on that year to a semifinal matchup in the Peach Bowl with No. 1 Alabama. Browning didn't have his best game in that one, either. He threw for just 150 yards, one touchdown and two interceptions, and the Huskies' season ended with a 24-7 defeat.

"Expectation can be the kiss of death," Washington coach Chris Petersen said this week. "I think it adds pressure on those guys. I think they've worked hard."

Expectations have followed Browning since the day he signed with the Huskies after setting national high school records for touchdown passes in both a season (91) and a career (229).

He was one of Petersen's first top recruits and he was immediately given the reins to the UW offense.

As a sophomore after leading the Huskies to the Peach Bowl, Browning was named Pac-12 Offensive Player of the Year, throwing for 3,430 yards and 43 touchdowns.

There was hope for a return to the playoffs the following season, but Browning's numbers were down and losses to Arizona State and Stanford put an end to that.

Instead, the Huskies settled for a trip to the Fiesta Bowl, where they fell to Penn State, 35-28.

"Sometimes you're going to get beat," Browning said last week. "You just gotta keep rallying and stay positive and we've been able to do that."

Washington was beaten three times this season. First by Auburn in the season opener. Then by Oregon and Cal. Any thought of a senior-season playoff run was put to bed quickly.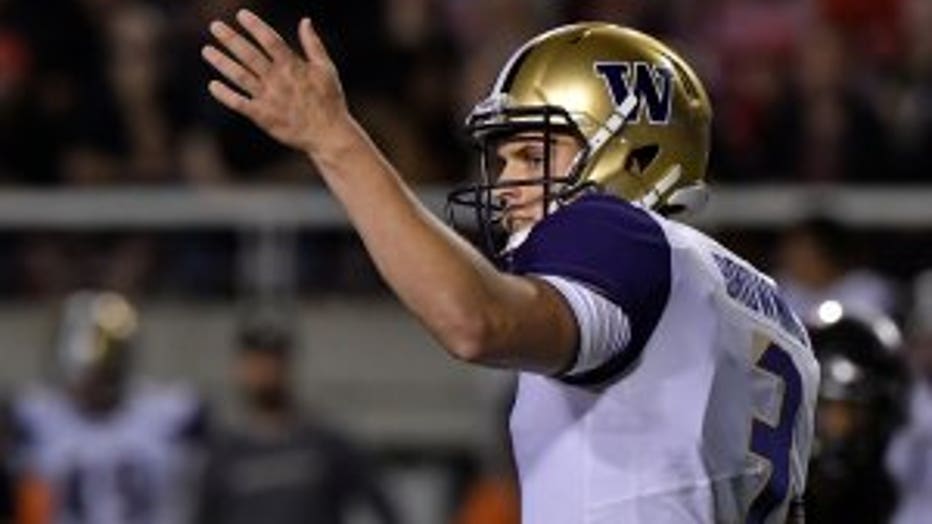 Jake Browning was named the Pac-12 Offensive Player of the Year in 2016. (Photo by Gene Sweeney Jr/Getty Images)


"That's what the Pac-12 is now," Browning said. "The margin for error is so little, because there's not one team that has so much better talent than everybody else like a lot of other conferences."

If there was a dominant team, it would have to be the Huskies with Browning at the helm.

While perhaps not meeting all of the fans' expectations, a win Friday against the Utes would mean a third straight New Year's Six bowl game for Washington and two Pac-12 titles in three seasons.

The program hasn't experienced a stretch like that since Don James' teams won three straight conference titles and went to the three straight Rose Bowls from 1990-92.

Then again, a loss to the Utes would continue a downward trend since that magical season two years ago.

All Browning sees is an opportunity.

"We got another (game) to finish off Pac-12 play," he said. "Just the way we want to."