Majority of Americans take notice in the rise of 'tipflation' across industries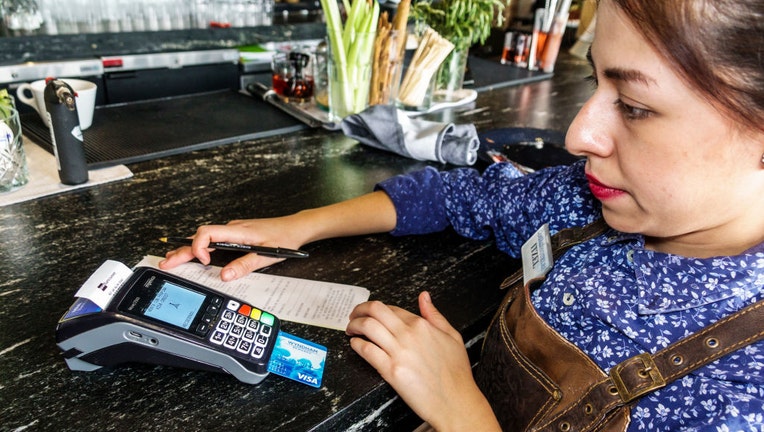 article
A majority of Americans are growing wary of 'tipflation,' where services that previously never requested tips are now asking customers for more of their money.
Americans are realizing that tips for servers aren't just for restaurants and bars anymore. Pew Research Center surveyed 11,945 U.S. adults in August 2023, using the Center's nationally representative American Trends Panel to discern how citizens feel about the practice across a variety of different services, from takeout to haircuts.
"A broad majority of Americans say they're being asked to tip service workers more frequently than in the past," Pew Research reported. "Around seven-in-ten U.S. adults (72%) say tipping is expected in more places today than it was five years ago, a finding that tracks with anecdotal reporting and has even been dubbed 'tipflation.'" 
This appears to be true across demographics and is partially due to changing technology as "The adoption of point-of-sale tablets, apps and digital kiosks has made it easier for businesses to provide customers with tip prompts and suggestions."
TIPPING CULTURE PUSHED BY NEW YORK MAG IS A 'GUILT TRIP,' ACCORDING TO JIMMY FAILLA 
The report noted that even as Americans are increasingly asked to pay tips, "relatively few have a great deal of confidence about when and how to do so. Only about a third say it's extremely or very easy to know whether (34%) or how much (33%) to tip for different types of services." 
There also is not a consensus on whether tipping is a voluntary choice or an expected obligation.
"Around two-in-ten Americans (21%) say it's more of a choice, while 29% say it's more of an obligation," Pew Research reported. "The largest share (49%) say it depends on the situation, underscoring the lack of a single set of rules or expectations."
However, when businesses take the initiative, such as through machines at checkout, and suggest what amount to tip, most Americans are not receptive.
"More Americans oppose (40%) than favor (24%) businesses suggesting tip amounts to their customers – for example, on the bill or on a checkout screen. Another 32% neither favor nor oppose the practice," Pew Research reported.
This is a concept that appears to vary wildly among different age groups.
IS PAYMENT TECHNOLOGY CONVINCING YOU TO OVER-TIP?
"Older Americans tend to feel most negatively about tip suggestions. Nearly half of people ages 65 and older (47%) strongly or somewhat oppose them," Pew Research reported. "Adults under 30 are more split in their views: Roughly equal shares say they favor tip suggestions (31%), oppose them (33%), or neither favor nor oppose them (32%)."
There are two cases where a salient majority of Americans appear to favor tipping, however.
The first is 92% of adults surveyed reported they always or often leave a tip when dining at a sit-down restaurant, while a similarly large majority, 78%, do so when getting a haircut.
Buying a beverage at a coffee shop or eating at a takeout restaurant with no servers had the least support for tipping, with 25% and 12% always or often tipping, respectively.
Americans also overwhelmingly tip based upon their satisfaction with the service itself.
"Around three-quarters of adults (77%) say the quality of the service they receive is a major factor in deciding whether and how much to tip. None of the other factors we asked about comes close," Pew Research wrote.
Get the latest updates on this story at FOXBusiness.com
For more Culture, Media, Education, Opinion, and channel coverage, visit foxnews.com/media