Man, 35, reveals true identity in beautiful obituary, instructs son to 'avenge his father's untimely death'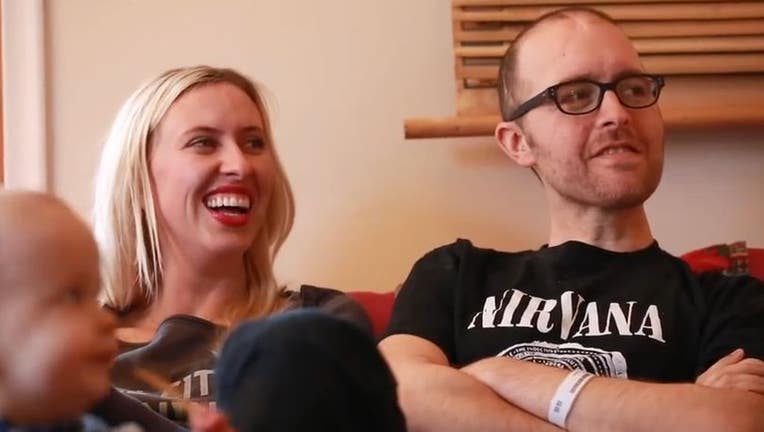 article


MINNEAPOLIS, Minnesota - In a moving and beautiful tribute, a Minnesota man has revealed in his own obituary that he was Spider-Man and then goes on to instruct his son to avenge his untimely death at the hands of 'a nefarious criminal named Cancer.'

The touching and at times hilarious obituary was published in the Minneapolis Star Tribune Sunday.

It begins:

Purmort, Aaron Joseph age 35, died peacefully at home on November 25 after complications from a radioactive spider bite that led to years of crime-fighting and a years long battle with a nefarious criminal named Cancer, who has plagued our society for far too long. Civilians will recognize him best as Spider-Man, and thank him for his many years of service protecting our city.

The 35 year old 'mild-mannered Art Director' worked with his wife before he passed crafting each word of his own notice of passing.

"We had time to sit down and write his obituary," wrote Purmort's wife Nora on her own blog. "I've never laughed and cried more in one sitting, but I'm so glad we got to do this. I love this man so damn much."

Near the end of the obituary, Purmort mentions his surviving loved ones, including a famous cameo and heartwarming instructions for his son Ralph.

He is survived by his parents Bill and Kim Kuhlmeyer, father Mark Purmort (Patricia, Autumn, Aly), sisters Erika and Nicole, first wife Gwen Stefani, current wife Nora and their son Ralph, who will grow up to avenge his father's untimely death.

The Purmort's story will be told as part of a documentary.

"This isn't a cancer story, it's a love story..the whole thing," says Nora in the trailer posted on YouTube. "Even the part where cancer appears like an unexpected plot twist or a diabolical villain."




Nora's sister has also set up a crowdfunding page online for donations to help with Aaron's medical and funeral expenses.  So far they have raised more than $100,000.