Man accused of using 'Whisper' app to lure 12-year-old girl
SEATTLE -- A 21-year-old Lynnwood man has been charged for allegedly luring a 12-year-old girl to a hotel for sex.

Police said Ronald Peterson III admitted to detectives that he used the cellphone app "Whisper" to contact the teenage girl, court documents state.

The app advertises itself as a forum where you can "share you secrets, discover new worlds & make new friends." Users of Whisper are able to anonymously post and communicate with other users.

Police said that in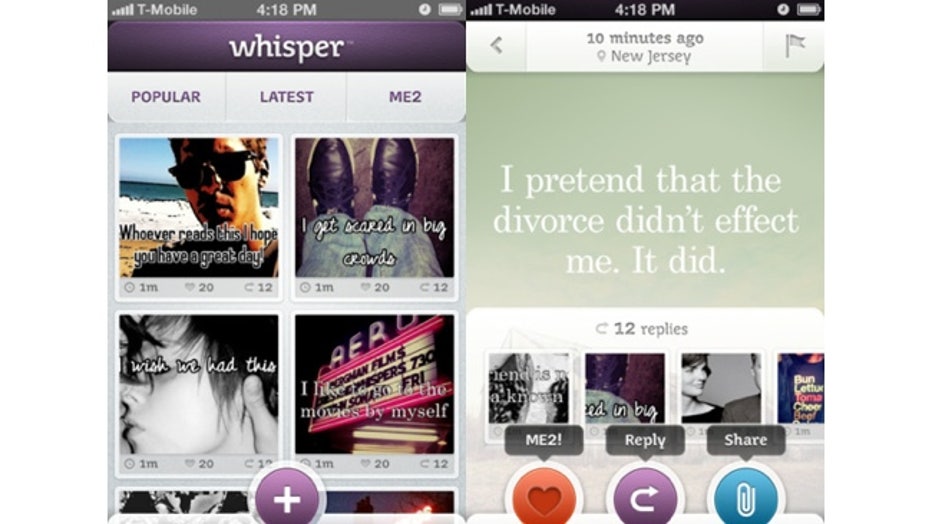 early September Peterson contacted the girl, who told him she was 14 years old and Peterson told her he was 21. After conversing via Whisper, court documents state that Peterson convinced the girl to sneak out of her home without her parents' knowledge and meet him at a Lynnwood hotel.

Peterson was later arrested and booked into Snohomish County Jail on suspicion of second-degree rape of a child. He was charged Wednesday with luring and communication with a minor for immoral purposes. He has no prior criminal convictions.

In court documents filed Wednesday, Snohomish County prosecutor Mark Roe said that Peterson "is a substantial danger to commit a violent offense or otherwise interfere with the administration of justice" and requested his bail be set at $100,000.

Roe also asked that Peterson have no contact with the teenage girl or frequent areas where children congregate.