McDonald's worker with Down syndrome retires after 32 years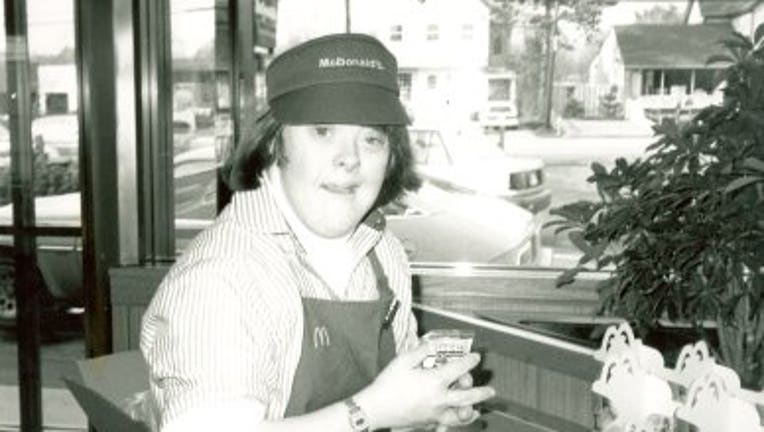 article


NEEDHAM, Mass. — A Massachusetts McDonald's worker with Down syndrome is finally retiring after more than three decades at the restaurant, according to WBZ-TV.

After 32 years working at the fry station, Freia David's face is a familiar one for many of the customers.

"She is one of the most beautiful and upbeat people you could ever hope to know and I know," wrote loyal patron Christopher Sheehan on Facebook — Sheehan grew up with David and the two are still close.

His post inspired a stream of memories in the comment section from other Needham residents who met David over the years.

"Freia served me the last burger I ever ate at McD's," wrote Julia Frevold. "When I told her I was cutting them out of my diet she was excited to be the person to give me my special last burger from "her" restaurant. I won't forget her smile as I told her I thought the name of a goddess suited her well."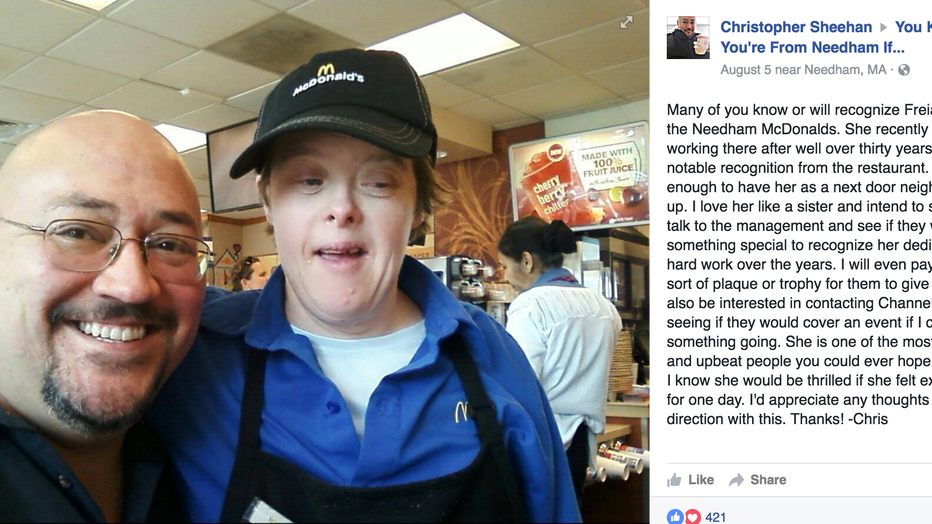 Christopher Sheehan grew up with David and visited her regularly at the McDonald's restaurant in Needham. (Facebook)


"I've known Freia and her family for many years — even worked at McDonald's with her mom and sister back in the '70s," wrote Deirdre Mailing. "She's a great gal and deserves this recognition."

Freia David, who has Down syndrome, lives at Charles River Center in Needham, Massachusetts, a facility for children and adults with developmental disabilities. The McDonald's where she works partnered years ago with the Charles River Center, providing jobs for residents.

A retirement party at the restaurant has been planned for Monday.