CAPTURED: Suspect charged in CHOP murder arrested in Des Moines
UPDATE: Crime Stoppers of Puget Sound says Seattle Police detectives on the U.S. Marshals led, Pacific Northwest Violent Offender Task Force have confirmed that it was a Washington's Most Wanted tipster who provided the crucial information that led to Marcel Long's arrest on July 12. 
That anonymous tipster will receive the $1,000 cash reward. Long is WMW Capture #1217 thanks to tips from our viewers. 
 Long was wanted by the Seattle Police Department for a shooting death of 19-year-old Lorenzo Anderson Jr. that occurred near the Seattle Capitol Hill Occupied Protest "CHOP" Zone in June of 2020.   King County prosecutors have charged him with Murder 1st Degree. 
According to the U.S. Marshals, Long was arrested while walking along S. 216th Street near 14th Avenue S. in Des Moines.   During the investigation, members of the PNVOTF developed information that Long was staying at an apartment complex nearby. 
Law Enforcement identified Long, and after a brief foot chase occurred, he was taken into custody and transported to the Seattle Police Department.
 "The U.S. Marshals Service and its task force partners will not tolerate such violence in our communities. We are committed to ensuring that dangerous fugitives are brought before the court. It is my sincere hope that this arrest brings some sense of calm to the community," said Richard Craig, Chief Deputy U.S. Marshal. 
Lorenzo's mom released a statement today through her attorney. "Donnitta is grateful to the police for not giving up and she's pleased about this step toward justice. The shooter should be held accountable and so should the city," said Mark Lindquist, Herrmann Law Group: 
ORIGINAL STORY: 
Seattle Police are asking for the public's help to find 19-year-old Marcel L. Long. Prosecutors have charged him with Murder in the 1st Degree and issued a nationwide warrant for his arrest.
Crime Stoppers of Puget Sound is offering a $1,000 cash reward for any information that leads to his arrest. You will remain anonymous.
Long is accused of shooting 19-year-old Lorenzo Anderson Jr. on June 20th at 10th Avenue and East Pine Street within the boundaries of Seattle's CHOP zone.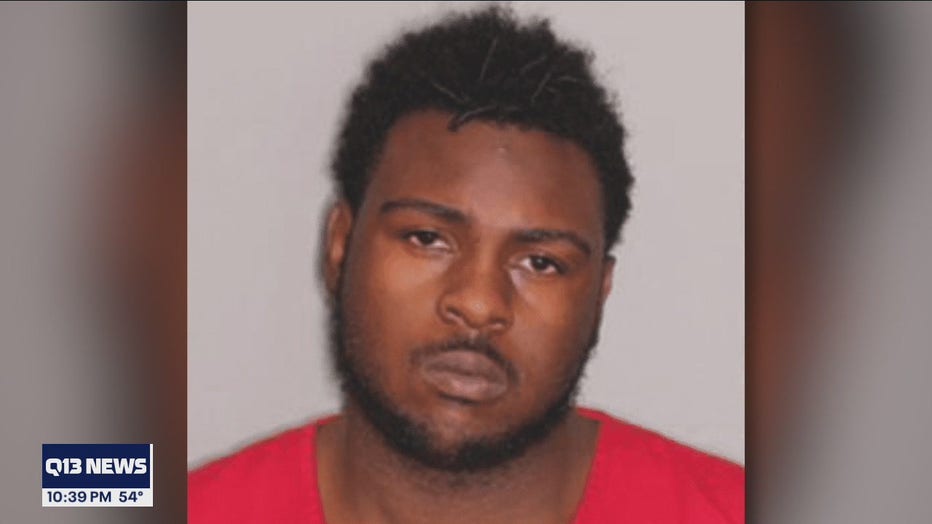 An autopsy showed Lorenzo died from four gunshot wounds. Detectives say Lorenzo had tried to get away from Long following an argument and physical fight. Police say Long fired two of the shots at Lorenzo when he was already down on the sidewalk.
Marcel Long is 5'09", 215 lbs. If you know where Seattle Police homicide detectives can find him or how to get in touch with him, text a tip through the P3 Tips App that you can download to your cell phone for free or go to www.P3Tips.com. You can also call the Crime Stoppers hotline at 1-800-222-TIPS (8477). You will never be asked to give your name.