Officials check for pollution after huge Seattle barge fire


SEATTLE -- Seattle firefighters on Tuesday night battled a large fire on a Duwamish River scrap barge that contained crushed cars piled at least three stories high, a spokesman said.

On Wednesday, Department of Ecology officers were checking the area for pollution.

The heavy, black smoke billowing into the air could be seen as far away as Tacoma.

Seattle Fire said the barge was moored in the 600 block of S. Myrtle Street in Seattle's Georgetown neighborhood.




Seattle Fire Capt. Shata Stevenson said they got a call about the fire at about 8:15 p.m. and it took them 50 minutes to an hour to get the blaze under control. He said it was going "at a pretty good intensity" when they arrived.

One firefighter received minor injuries, he said. No one else was injured.

The DOE said they would check for oil or any other fuel that may have drained off the barge.




The cause of  the fire is under investigation.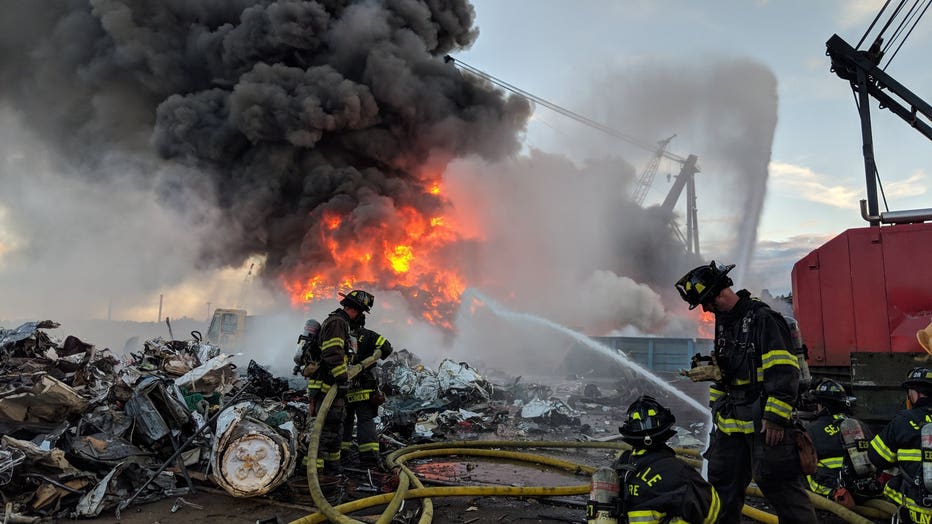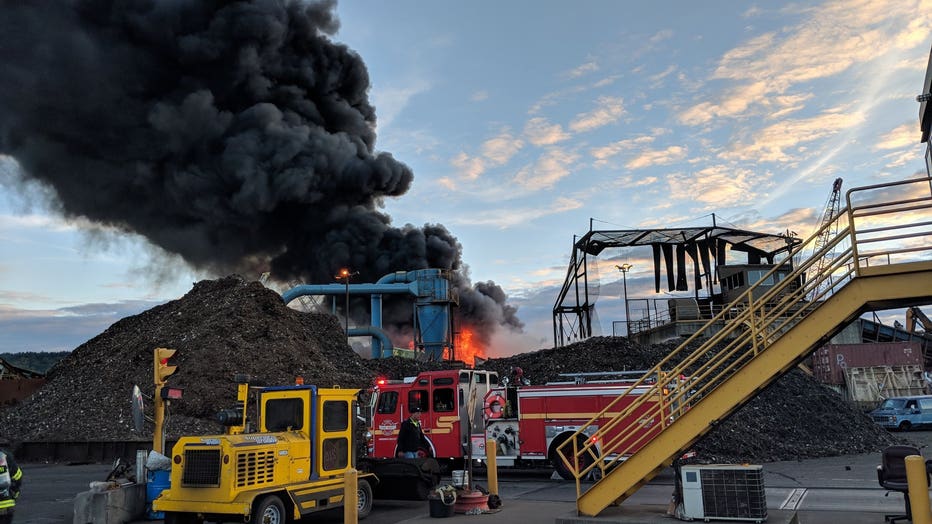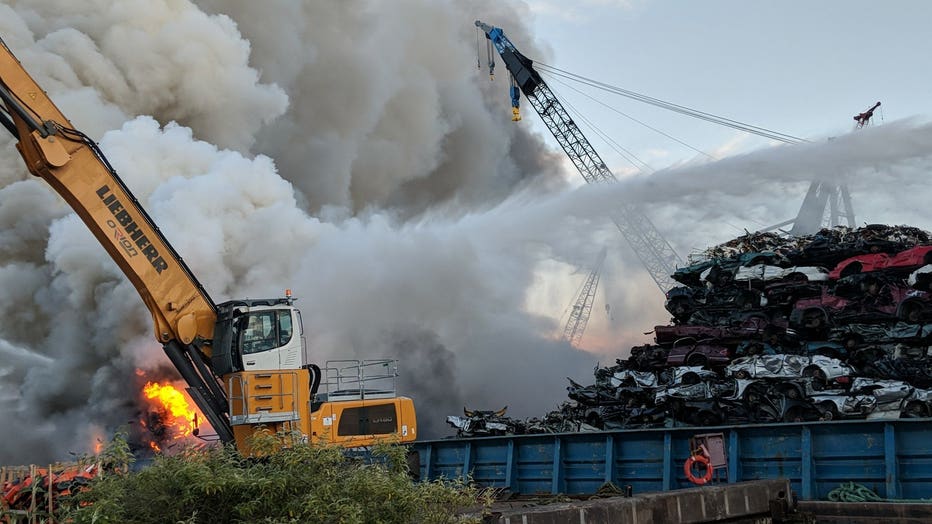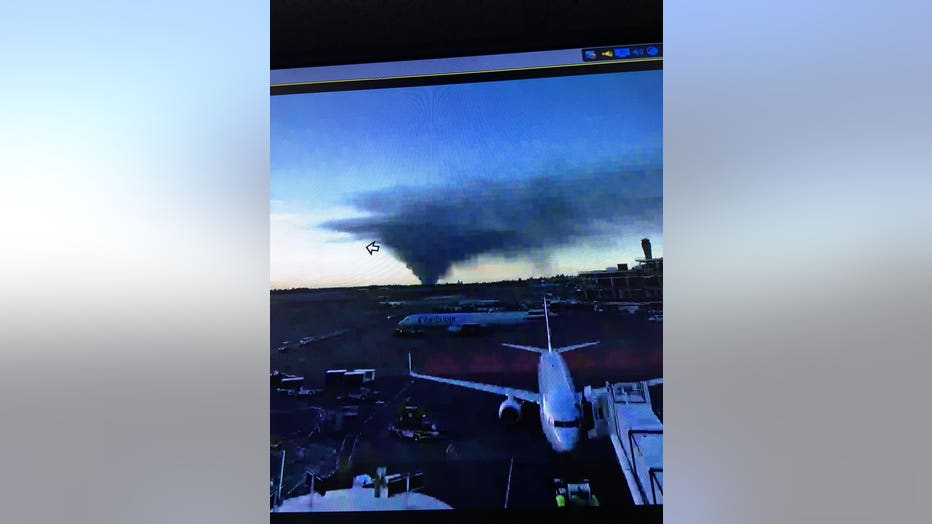 View of billowing smoke from Sea-Tac International Airport. (Photo courtesy of KJ Cottrell)