Photo shows officer walking son to school bus only hours before he was killed in the line of duty


SOUTHPORT, Ind. -- A photo shows Southport Police Department Lt. Aaron Allan walking his son to the bus stop on the child's first day of kindergarten just hours before he was killed in the line of duty, according to WXIN.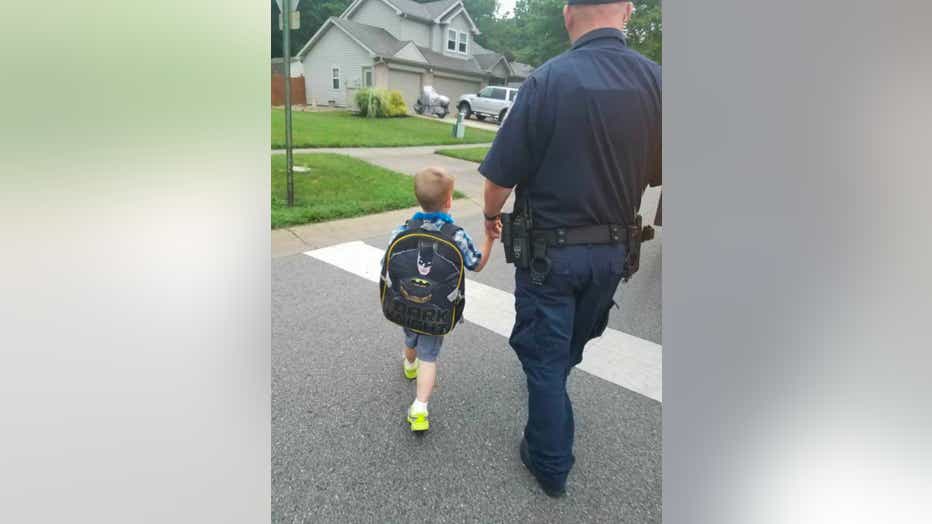 Photo of Lt. Aaron Allan with son courtesy of Southport police via Allan's wife (WXIN)


Allan's wife took the photo on Thursday, less than six hours before he was shot and killed while responding to a car crash.

Police say Allan approached a vehicle at the scene when 28-year-old Jason Brown shot him multiple times. Brown was arrested on a preliminary charge of murder in connection with his death. It is unclear why he fired shots at the officer.

The passenger in the car was released and is not facing any charges.

Allan had 20 years of law enforcement experience, and he became one of two full-time officers with the Southport Police Department in January. He leaves behind his wife and two sons.

Southport Police Chief Tom Vaughn says Allan always wanted to be a police officer, and he took his job to heart.

Vaughn set up a GoFundMe account for Allan's family. If you would like to donate, you can do so here.