Police investigate deadly crash involving rideshare vehicle carrying 5 passengers in SODO
SEATTLE - Police are investigating a deadly crash between a rideshare vehicle carrying six passengers, and another car. Authorities say the incident happened in Seattle's SODO neighborhood early Saturday morning.
According to the Seattle Police Department (SPD), at around 1:30 a.m., officers responded to a crash near the intersection of 4th Ave. S and S Massachusetts St.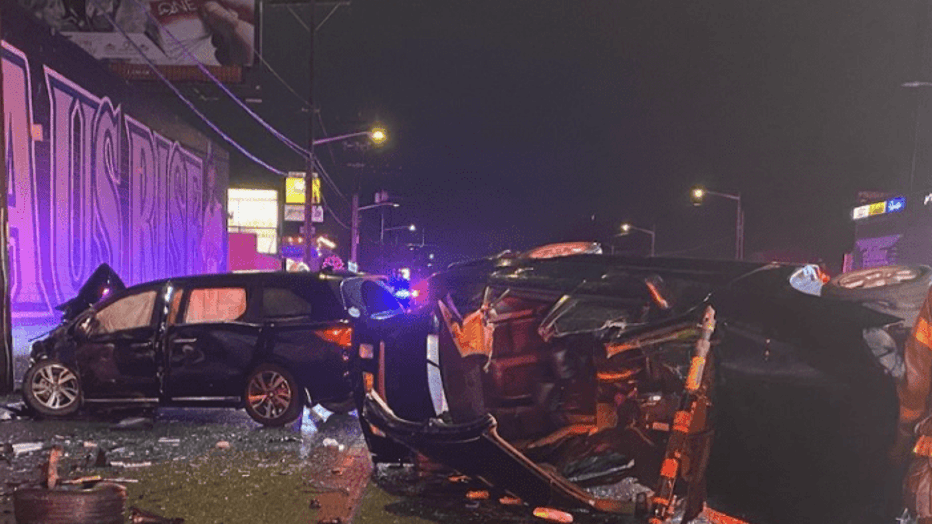 Seattle Police Department
When the Seattle Fire Department arrived at the scene, a man was trapped inside his car, and had to be extricated.
Authorities say a 27-year-old man sustained life-threatening injuries, but later died after being taken to Harborview Medical Center. Police are also referring to this man as the 'suspect driver'.
The other vehicle involved was a rideshare with six occupants – including the driver. All sustained minor injuries, but were all taken to Harborview Medical Center for further evaluation.
The SPD says the Traffic Collision Investigation Squad will lead this ongoing investigation. 
This is a developing story.