Seattle schools officials reject NRA call for armed guards in every school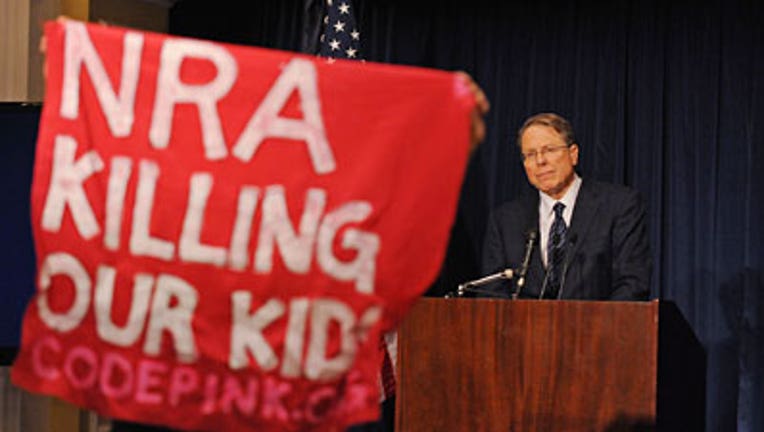 article
WASHINGTON -- In an angry and defiant news conference, National Rifle Association Chief Executive Wayne LaPierre on Friday forcefully rejected calls to clamp down on guns in the wake of the Newtown, Conn., school massacre, arguing instead for a massive deployment of armed guards to every school.

In a statement released Friday afternoon, the Seattle Public Schools Superintendent Jose Banda and School Board President Kay Smith-Blum issued the following joint statement:

"The safety of our students and schools is of utmost importance to us. Our schools have a zero-tolerance policy on weapons on school grounds. We do not believe adding guns to our schools will accomplish the goal of keeping our students safer.

"We agree with Governor Gregoire and President Obama calling for action, including a ban on assault weapons. Further, as a community, we must have deeper conversations about the availability of weapons and the amount of violence our children are exposed to on a daily basis.

"There will be solutions moving forward from last week's tragedy. We are forming a joint working group with the Seattle Police Department and our community to develop recommendations for improving school safety."

LaPierre pledged that the NRA would spearhead such an endeavor, appointing former Arkansas Rep. Asa Hutchinson to lead an effort to develop a cutting-edge model school security plan and a program to train volunteers who would be dispatched to campuses around the country.



In the meantime, he called on Congress to immediately appropriate funding to pay for police officers in every school "to make sure that blanket safety is in place when our kids return to school in January."

For the complete Los Angeles Times story, go here.