Skagit, Whatcom Counties hammered by snow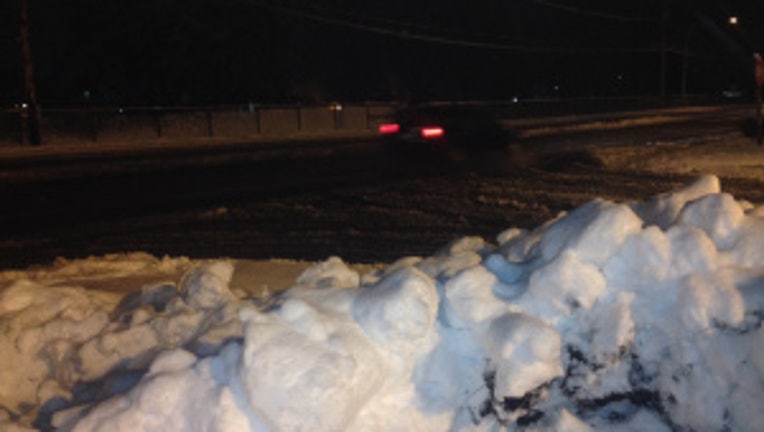 article
BELLINGHAM -- It can be hard to remember that, heavy snow, something so beautiful can cause so many problems.

In the community of Lakeway, south of Bellingham, a huge tree, heavy with snow came down on power lines, snapping utility poles like tooth picks.

That left thousands without power throughout the day; including Ron Swanson.

"Well ours went out just now and that would probably be around six o'clock but it blinked off and on and. We have a fireplace insert that's working fine now with power and so on and we have gas so we can also cook on the gas range," homeowner Ron Swanson said.

Power crews and tree crews have been on the job since Saturday.

They make one repair, get the lights back on, and then move to the next one.

It's tough work but these guys don't quit until the job is done.

"I have several crews that have been out for over 20 hours.  My crew just picked up about ten o'clock this morning so we're not too bad ourselves but there have been a lot of guys out for a long period of time," Potelco crew manager Gary Cox said.

Where they didn't come down on power lines some trees came down on top of cars, leaving people stranded.

"My brother luckily he came over last so we got him parked out here so he can take the kids home later on but the rest of us are pretty much stuck for the night," homeowner Bobby Solomon said.

The other big problem is transportation.

At Bellingham International Airport keeping the runways clear was a huge problem.

Only three flights managed takeoff, dozens of others were affected, cancelled all together or delayed until tomorrow.

For patty Hutchins that meant missing a very special 60th birthday trip to Palm Springs.

"I'm just going to go home and check my email. I'm going to go home and color.  Okay?" stranded passenger Patty Hutchins said.

Ground transportation wasn't any better

Side streets were a real mess, some impassable.

I-5 moved at highway speed for the most part but the state patrol says area roadways turned deadly, ten miles south of Bellingham.

WSP says one man got stuck in his car on a snow covered hill and when he tried to back down he was struck and killed by his own car.

Fortunately for most the weather was just an inconvenience.

"The roads are kind of slushy and I'm kind of scared because my car actually isn't a four wheel drive. If it keeps snowing then it's probably going to be a worse drive back or I may have to have someone come get me who has four wheel drive," driver Brenna Condon said.

Precipitation will continue tomorrow, but in the form of rain.

That will melt the snow and give crews and homeowners a chance to cleanup.