Some get a little snow, but then we all get cold, cold temps


SEATTLE -- The overall weather pattern will be dry, cold and sunny through Christmas, according to Q13 News Chief Meteorologist Walter Kelley.

"There are lots of micro climates and a few periods were there will be some passing showers with snow or hail," he said.

Through early Wednesday, some areas up near Bellingham or on the Eastside could pick up a quick inch of snow and there will be some localized spots up to 3 inches. Most people east of I-5 will at least "see a little snow"," he said.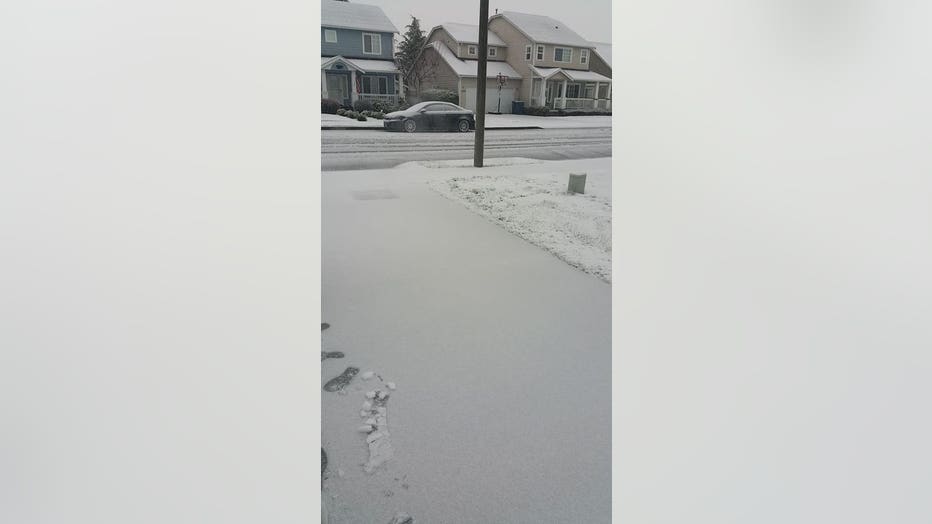 Some snow fell in Lynden on Tuesday.


The best spots for snow would be on the high hills around Bellingham, Concrete, Monroe, Issaquah, Enumclaw and Puyallup South Hill.

"This should not be too significant but since we are getting really cold, we will have icy roads with or without snow."

Kelley said Snoqualmie Pass will see six new inches of snow overnight.

But Wednesday and Thursday will be sunny and cold for all.

"Friday will be mostly dry and mostly sunny, but early Friday morning there will be a quick shot of rain/snow/hail -- but we are talking less than an inch of snow."




Saturday and Sunday will be sunny and cold. Christmas looks sunny and cold but there could be another quick shot of morning rain/snow/hail just to add some excitement. Lows near 27 and highs near only 38 Wednesday through Christmas.