SPD: Detectives arrest suspected fentanyl dealer in Kent, recover multiple firearms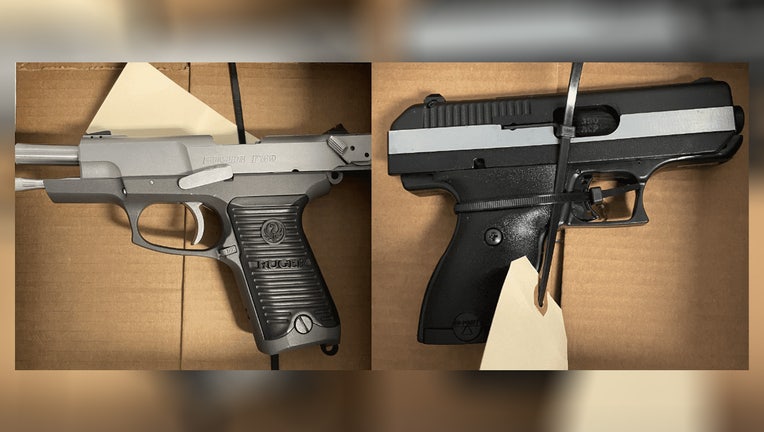 article
KENT, Wash. - Police arrested a suspected drug dealer and seized two firearms in Kent on Tuesday.
According to the Seattle Police Department (SPD), detectives with the Major Crimes Task Force had been investigating this suspect for at least a month.
Authorities say they served a search warrant on the 34-year-old's home and car, and recovered two firearms and $7,180 in cash. He was immediately arrested for unlawful possession of a firearm, and booked into jail. 
The SPD believes the suspect is involved in distributing fentanyl pills in downtown Seattle.
RELATED: Video shows couple wanted in gruesome double murder in Kent: 'Help my daughter rest in peace'
Officers with the SPD's narcotics, CRG and SWAT units assisted in this arrest.
This is a developing story.