'Thank you, it's been real': Dempsey's long, decorated journey was one for the record books


SEATTLE--Clint Dempsey's soccer career took him from small town America to the far reaches of teh globe.

It's been an impressive journey for a kid from Nacogdoches, Texas, and it ended Wednesday, when the Sounders star announced his retirement from professional soccer.

The 35-year-old says goodbye to Seattle as perhaps the greatest U.S. soccer player of all time.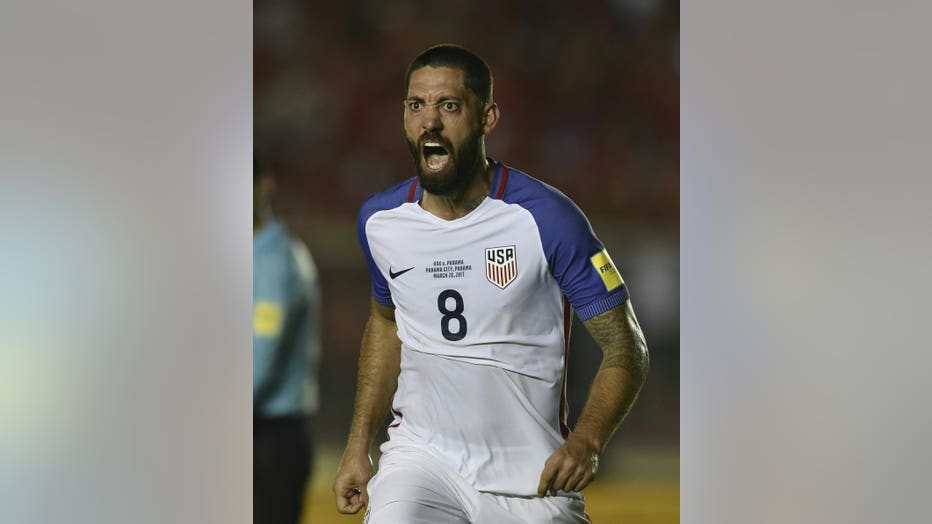 USA's forward Clint Dempsey celebrates after scoring during the 2018 FIFA World Cup qualifier football match against Panama, in Panama City on March 28, 2017. / AFP PHOTO / RODRIGO ARANGUA (Photo credit should read RODRIGO ARANGUA/AFP/Getty Images)


Dempsey, the fourth of five kids, excelled in all sports growing up in the rural town of a little more than 30,000 people.

He eventually selected soccer as his favorite, a decision that led to six-hour round-trip car rides to Dallas to play with a club team.

"Making 3-pointers always felt nice," he said. "Hitting home runs, but for me scoring a goal was always the best feeling and always felt natural to me."

And he was natural at it.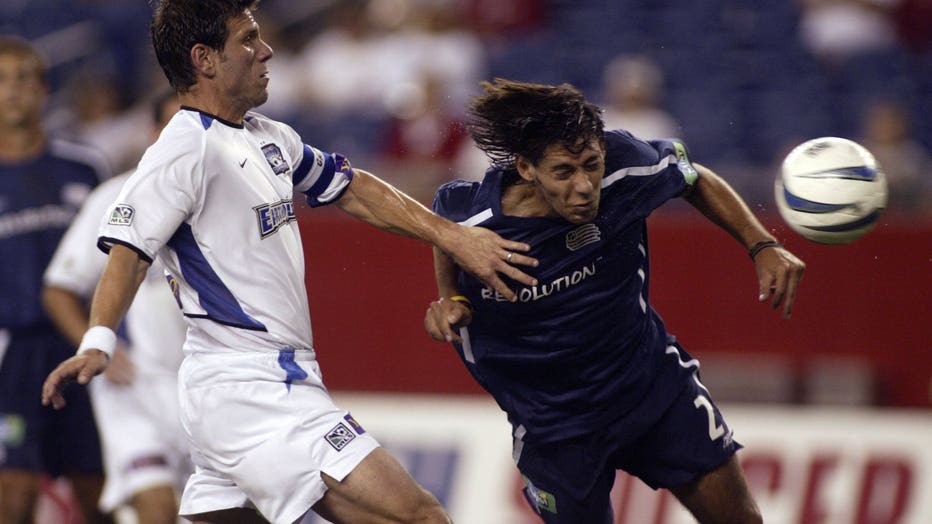 FOXBORO, MA - SEPTEMBER 4: Clint Dempsey #2 of the New England Revolution heads the ball toward goal on a corner kick as Jeff Agoos #12 of the San Jose Earthquakes defends on September 4, 2004 at Gillette Stadium in Foxboro, Massachusetts. (Photo by


After becoming MLS rookie of the year in 2004 with the New England Revolution, soccer's elite came calling: the English Premier League.

Dempsey's 57 goals with Fulham and Tottenham are the most by an American. He became an icon in the U.S. by delivering on the biggest stage, joining Team USA in 2004 and winning over fans by consistently finding the back of the net.

Over the years, he scored 57 goals for the national team, tied for the most all time with Landon Donovan.

In 2013, Dempsey stunned the soccer world when he decided to return to Major League Soccer and join Sounders FC. Success followed him to Seattle, with the team winning its first MLS Cup in 2016.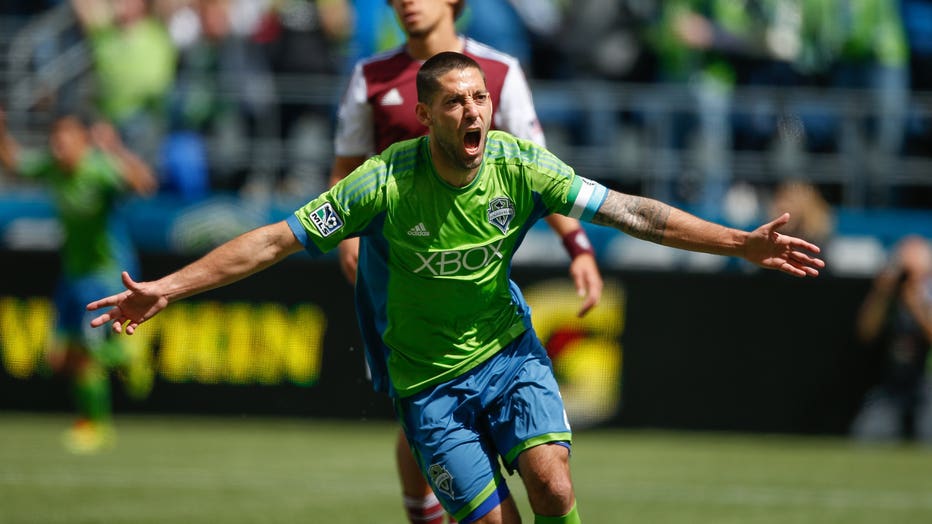 SEATTLE, WA - APRIL 26: Clint Dempsey #2 of the Seattle Sounders FC reacts after scoring his second goal against the Colorado Rapids at CenturyLink Field on April 26, 2014 in Seattle, Washington. The Sounders defeated the Rapids 4-1. (Photo by Otto G


Dempsey's ride has not been without challenges. When he was 12, his sister died from a brain aneurysm. In 2016, doctors discovered he had an irregular heartbeat and many speculated his career would come to an end.

Dempsey returned to the Sounders in 2017 though, showing the grit and determination that's fueled him since he was a boy in Texas. He was named MLS Comeback Player of the Year for the effort.

Today he posted a picture of himself as a kid, wearing a Nacogdoches Youth Soccer shirt. With it, he left a simple note to his fans in Seattle and around the world.

"Thank you," it said. "It's been real."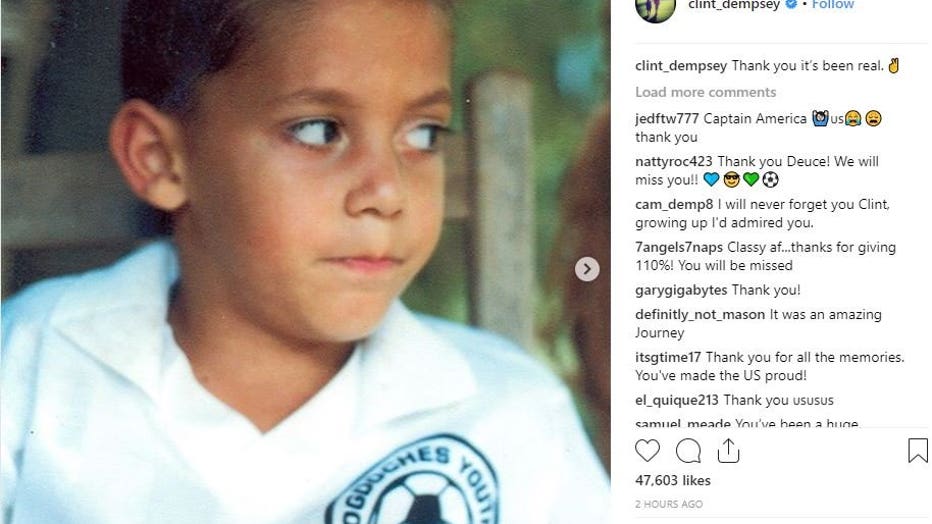 Clint Dempsey's Instgram post the from August 29th, 2018, the day he announced his retirement.