Tree falls onto Metro bus injuring driver amid windstorm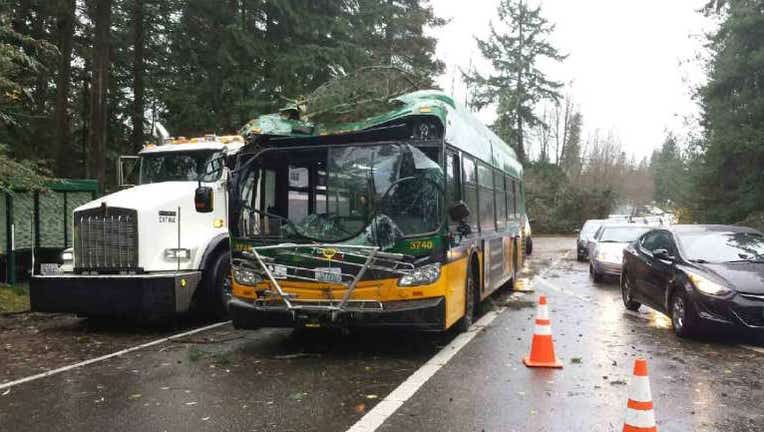 article


SHORELINE, Wash. -- A driver was injured when a tree fell onto a King County Metro bus Tuesday morning in Shoreline.

According to King County Metro, the Route 331 bus was near Shoreline Community College around 10 a.m. when the tree fell onto the bus. This happened near the intersection of Greenwood Ave N & NW Innis Arden Way.

The bus driver was taken to the hospital with back and neck pain. Metro officials said the tree did not strike the driver directly, but he was injured in the collision.

There were no passengers on the bus at the time.