Two in custody after pickup truck set on fire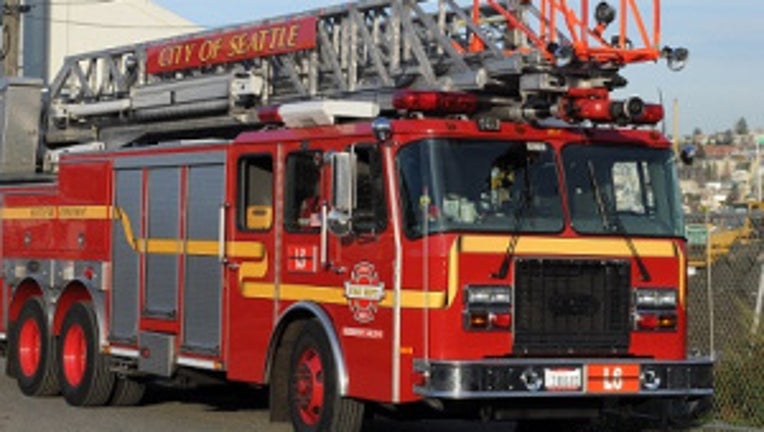 article
SEATTLE - Two people are in custody for investigation of arson after a truck was intentionally set on fire late Saturday night.

Police say four people were gathered around the 2002 Chevy pickup truck in the 11300 block of Corliss Ave. just before 11 p.m. last night when two of the men got in an argument about a female in the group.

The suspect pulled out a firearm and then squeezed a container of accelerant into the pickup and lit it on fire.  The suspect and the female then fled the scene on foot.

The victim, a 28-year old male, attempted to put out the fire with an extinguisher from a nearby resident, but was unsuccessful.  He too fled the scene on foot.

Besides destroying the truck, the fire also damaged some electrical wires hanging above the truck.

Police were able to locate and stop the two suspects a short distance away.  The male who had remained at the scene of the fire was able to identify both the male and female as having been involved in the arson, and they were taken to the police station to be interviewed.

The owner of the burnt vehicle remains at large.