Vanished: Search for 5 women missing in Tacoma includes possibility of serial predator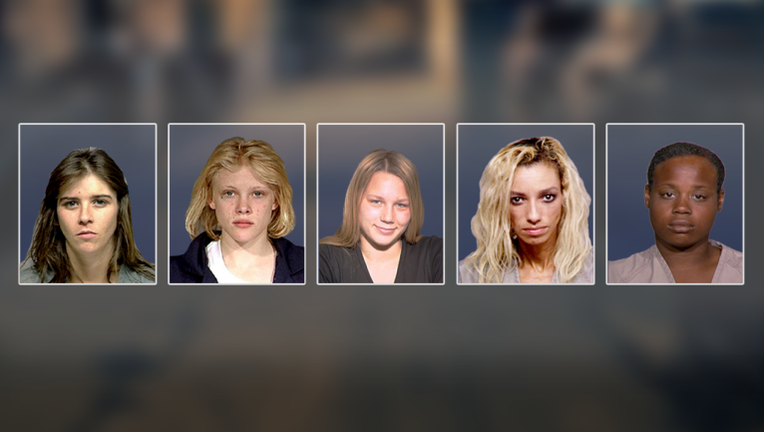 article


TACOMA -- The discovery of a partial human skull in October of 2017 in a wooded area in East Pierce County has reignited interest in solving some long-term missing persons cases.

Investigators says they are still waiting on test results more than a year later to know if the skull fragment is from a man or a woman.

"Anytime there are human remains found in the state, loved ones of missing persons from around the state and sometimes bordering states will reach out and make sure that we are making that comparison and ruling out or checking on their loved ones," said Carrie Gordon with the Washington State Patrol's Missing and Unidentified Persons Unit.




There are more than 1,800 missing persons statewide and 146 of those are women in Pierce County.

Investigators are taking a regional approach to try to solve these cases because serial offenders don't pay attention to law enforcement jurisdictions.

They are starting in Tacoma where five women and teens went missing between 1994 and 2010.



All of them worked as prostitutes in the areas around Puyallup Avenue and in downtown Tacoma.

"I can't say that we have any evidence linking these five cases together but it's certainly possible that one or more of these women were victims of some serial offender who may be in prison already or may be in custody for another crime or it could be somebody that we don't know about yet," said Det. Lindsey Wade with Tacoma Police.

Detectives do not believe that Green River Killer Gary Ridgeway is responsible for any of these disappearances.

Missing: Danielle Mouton
Missing: Jennifer Enyart 
Missing: Debra Honey
Missing: Tami Kowalchuk
Missing: Helen Tucker

Helen Tucker went missing in 1994. Her case was originally assigned to the Green River Killer Task Force who eliminated Gary Ridgeway as a suspect but that can't be said for all of them.

"A couple of the others, we can't rule him out because we know that he was out and active at the time these girls went missing," said Det. Wade.


Investigators are hoping to talk to anyone who knew the women or teens or who they associated with at the time they went missing. They also want to know about any violent encounters they may have had.

"They might not know their names but they knew a nickname or they knew a vehicle description. Even something small can open up an investigation," said Det. Wade.

Detectives are looking into the backgrounds of the missing women and teens to try to make connections with some of their associates.

"It's a very small area of the state to have that many similar missing person cases," said Gordon.

If you have any information that can help solve these cases, call Tacoma Police or the Washington State Patrol's Missing and Unidentified Persons Unit at 1-800-543-5678 or email them at  MUPU@WSP.WA.GOV