Gorgeous spring weather in Seattle this week
SEATTLE - While temperatures today stay below average, highs warm nicely during the workweek. Temps could soar to the low to mid 60s Tuesday and Wednesday!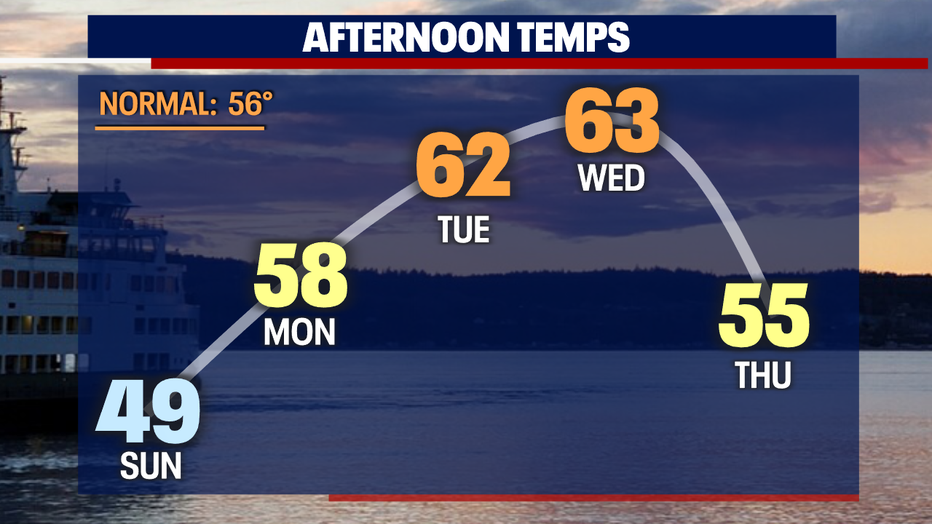 For this morning, there's a tiny chance for a minor, isolated rain/snow mix (mainly in Southwest Washington). Otherwise, you can plan on scattered rain today. A lot of the shower action will be focused over the South Sound and Southwest Washington. A few downpours could be heavy, making driving tricky in spots.
While I can't rule out a spotty flurry or two over the mountains, the Central and North Cascades (along with Snohomish County through the Canadian border) should be mostly dry.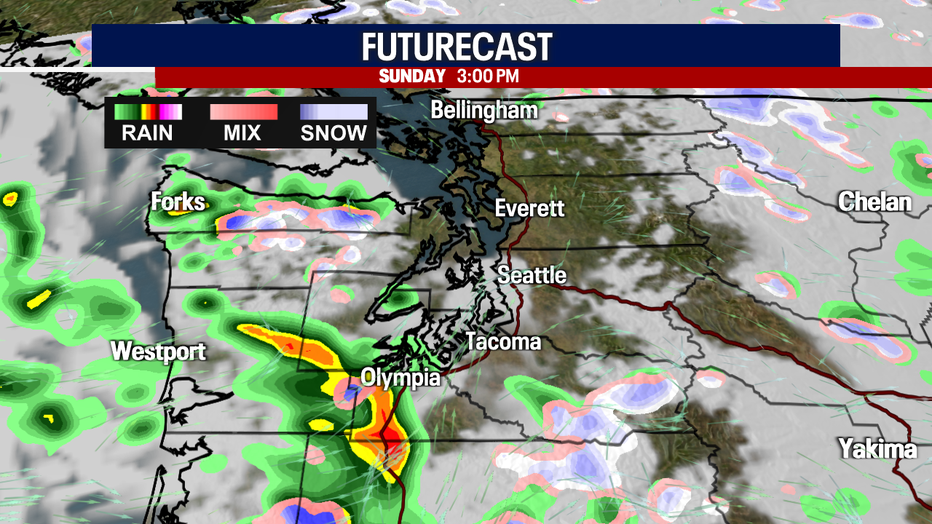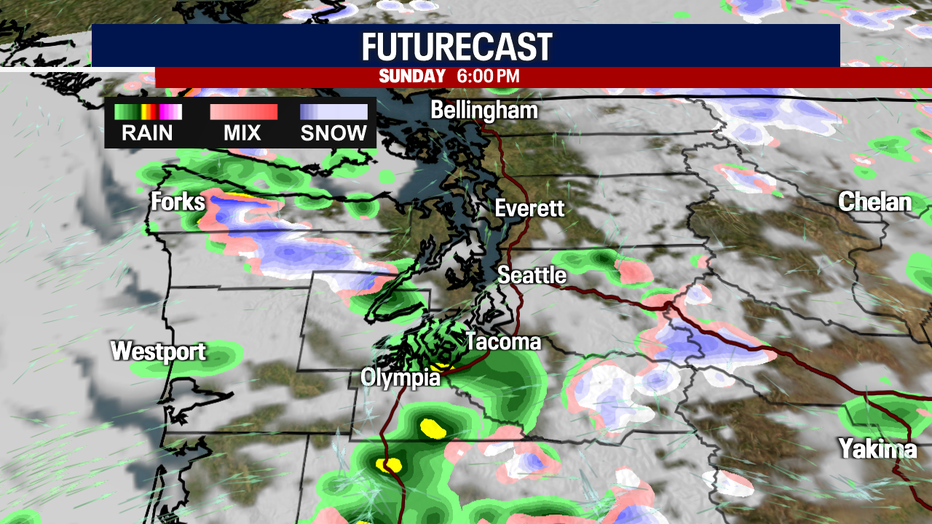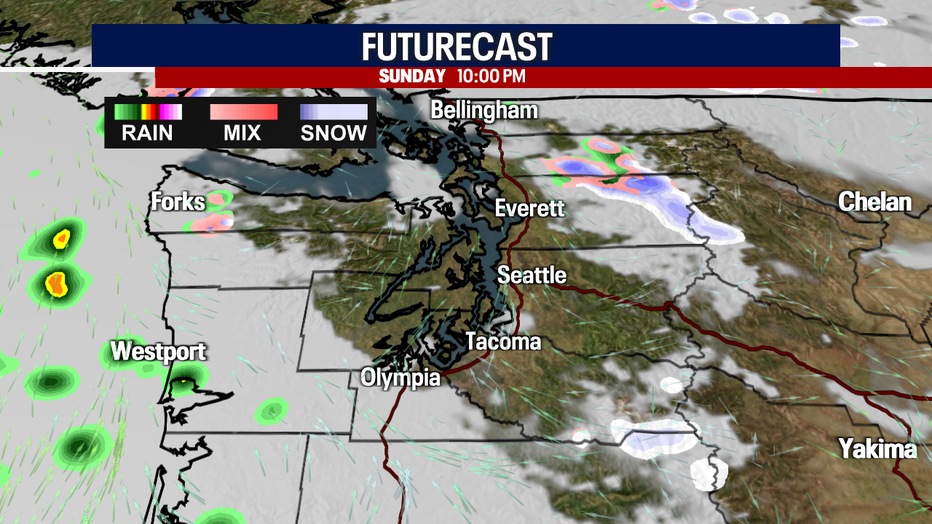 Highs today will only lift to the mid to upper 40s. Keep the rain jacket close by and dress in warm layers today.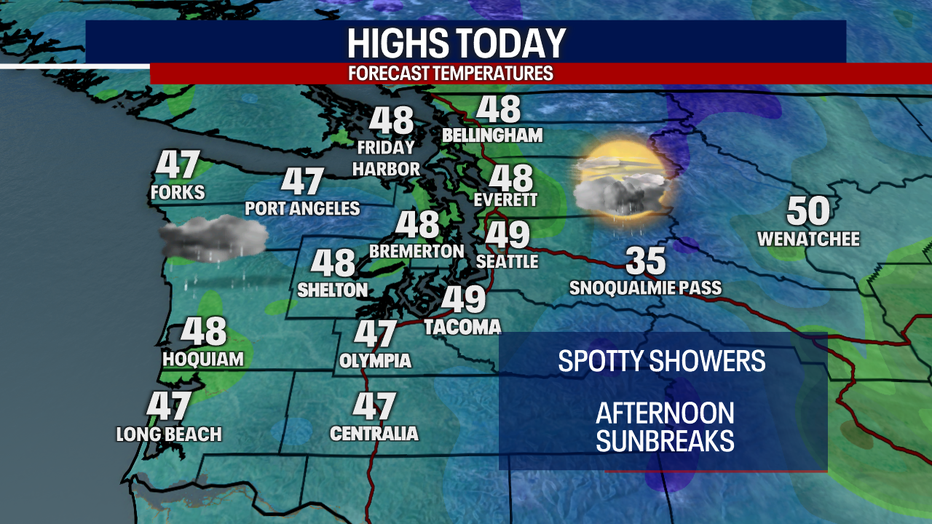 Tomorrow morning, there may be fog or freezing fog in a few places. Highs Monday will rise comfortably to the upper 50s.
Thanks to stronger easterly winds, temps boost to the low 60s on Tuesday. The Cascade gap communities (e.g. North Bend and Enumclaw) could be rather gusty; stay tuned for details on that. Whenever we have "downsloping" easterly winds here in Western Washington, it tends to warm us up and dry us out. That's exactly what we'll see Tuesday and Wednesday.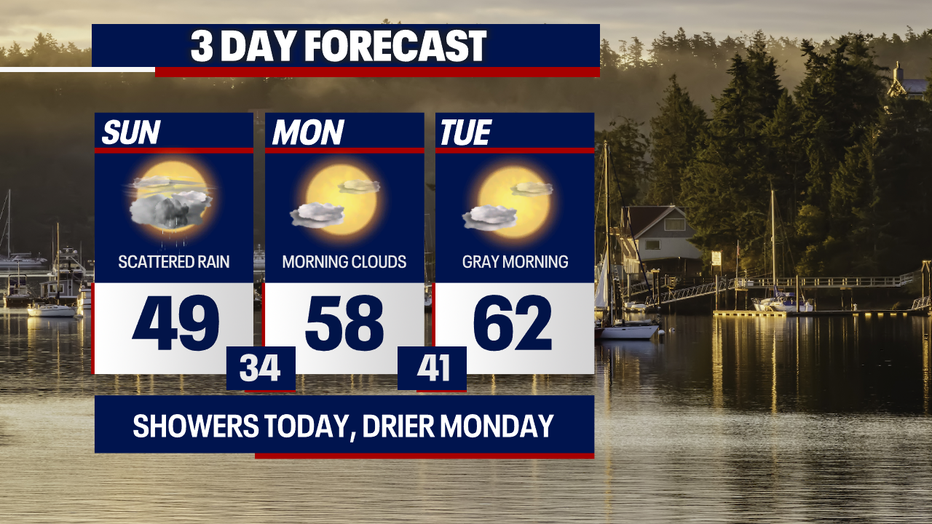 Thursday is looking absolutely fantastic for the Mariners home opener game starting at 7:10 p.m. 
Wet weather surges back into the region Friday. Slightly soggy weather with lowland rain and mountain snow carry us into Saturday.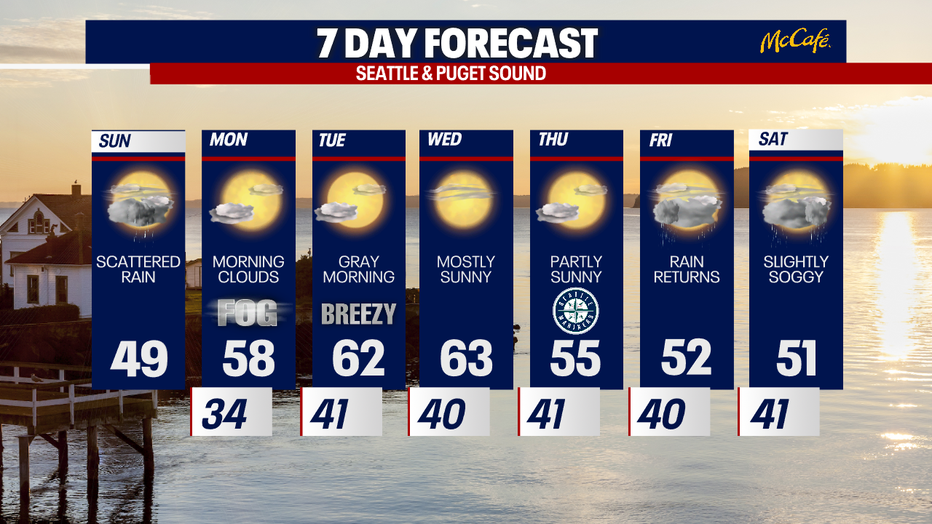 Hope you have a wonderful day!
Warmly, 
Meteorologist Abby Acone
Follow me on Twitter @abbyacone, Instagram @abbyaconewx, TikTok @abbyaconetv and Facebook (Meteorologist Abby Acone)