17 now confirmed dead in the slide zone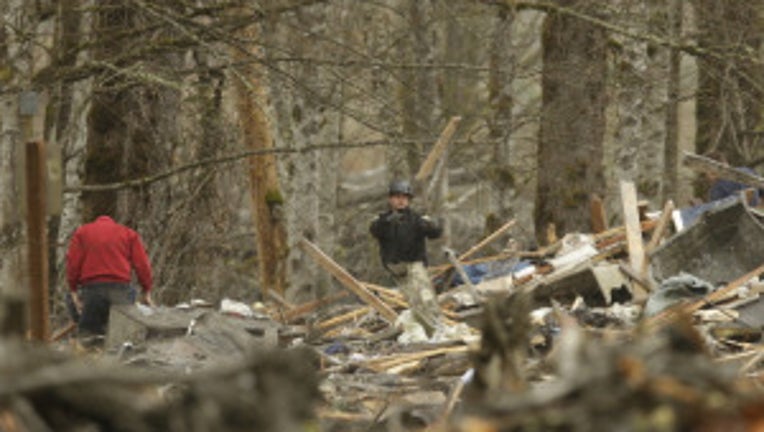 article


OSO -- Search and rescue officials in the slide zone in Oso say they want to make one thing clear;

"As far as I'm concerned we're still in a rescue mode. I haven't lost hope yet and there are a lot of people up there who haven't lost hope yet," Fire Chief Travis Hots said.

It was a grueling day six of the search and recovery effort in the slide zone.

Several hundred volunteers are on the ground again today, in the debris field, looking for any sign of life.

Today, once again there was none and yet somehow through their grief they continue this very important work.

"Many of those people have been there since minute one. Since the very beginning," Chief Hots said.

A lot of these volunteers are local people.

They're friends and loved ones are missing so their search takes on a much deeper meaning and allows them to stay focused in the midst of their pain.

"You know, they are hurting. They are recovering their friends. They are recovering people they know. It's a tight, tight knit community up there. There was a family member, several family members that found one of their family and they said we're going to grieve for two days and we're going to come out here and we're going to find other people's family members," Chief Hots said.



Also today more heavy equipment arrived at the scene.

More manpower too, including a State, Type-II Incident Management Team that will take control of the east side of the slide.

Meantime tonight the number of missing remains at 90 for the third straight day.

There have been a lot of questions as to why officials won't release those names to the public?

Snohomish County Director of Emergency Management, John Pennington, called that a very good question.

"I need to understand legally if we can do that or not. I think that's a question we should ask and if we are able to release that then my call as the director would be that we begin the process of looking at the sensitivities that maybe doing that and helping to solve the puzzles of where some of these individuals may be," Pennington said.

Counselors are being made available and fire fighters and paramedics from other areas are coming in to help.

Neighbor helping neighbor in a community that can be described with just one word; resilient.

"Resilience. That community has been up it has been down. It has been hit by economies left and right, tragedies all over the place. They are an extraordinary resilient community. They are going to become even more resilient through this event. Does it mean that it lessens the impact and the effects of the tragedy out there? No. Not at all," Pennington said.

If any victims or family members need assistance call the Snohomish County Sheriff's Office at - 425.388.3845.