Beware: Avalanche danger in the mountains at elevated levels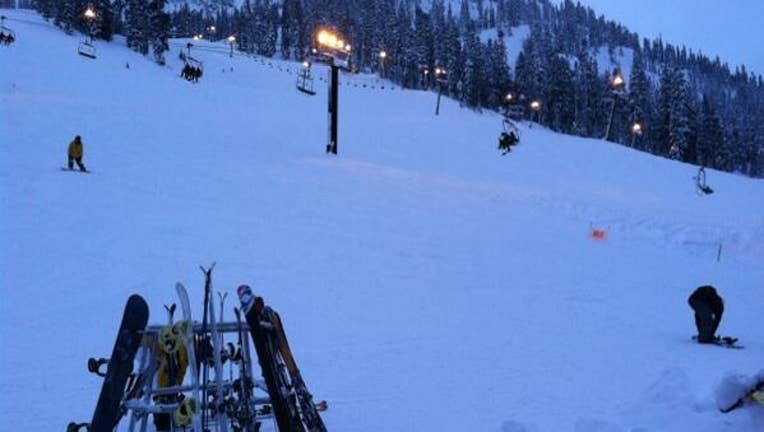 article
SNOQUALMIE PASS, Wash. -- The storms moving across our area are leading to deadly conditions on the mountains.

"It's pretty epic, it's been dumping a lot of snow," said snowboarder Shane Baker, as he prepared to hit the slopes at Snoqualmie.

A lot of skiers and snowboarders headed up the mountain Wednesday to take advantage of the fresh powder.

"It feels really good, it feels like there's a foot of snow under," said skier Nick Boyce.

In some parts of the state, nearly 7 feet of snow has fallen in the last week.  But as the snow piles up, so does the risk of avalanches.

"We issued a warning this afternoon for the east side of the Cascades," says Scott Schell, program director for Northwest Avalanche Center.

The risk is high on the west side, too. That's why the Northwest Avalanche Center wants everyone to avoid the backcountry for the next few days.

"Once you're inside a ski area, the ski patrols do a wonderful job controlling avalanche danger," said Schell. "It's when you go across that rope or go into the backcountry that you may experience a fair amount of danger and you're accepting a lot of risk."

There can be risk even inside the boundaries. A 35-year old man from Seattle suffocated in deep snow on Crystal Mountain Wednesday afternoon. He was found in a tree well.



NWAC holds free safety classes on a regular basis, to teach skiers and snowboarders how to minimize their risks. They advise people to stay in pairs, and use safety equipment like beacons and shovels.

"Oftentimes you end up on a slope and it's a split second change and the snow's moving," said Schell.

He says there's no reason to take a risk in conditions like this.

"It's something you definitely have to take into consideration when you go outside," agreed Baker. "You don't want to go outside the bounds, but even outside the main runs."

"I've been skiing my whole life, but I'm still not a pro at looking at snow and deciding if it's avalanche prone," added Boyce. "The last couple years, we've had really experienced professionals die in avalanches. It doesn't matter how much you study it, there's still risk."

To find the latest conditions in the Northwest or learn about upcoming safety classes, go to www.nwac.us.