CLEANER AIR: Six counties in WA get A's, which one get's a C?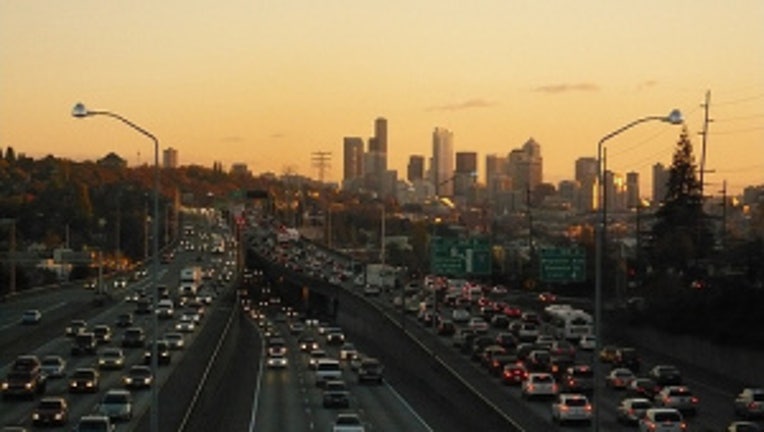 article
SEATTLE -- A new report says the air we breathe is getting worse, and the number of people living in polluted areas is on the rise.

The American Lung Association's 'State of the Air 2014' report released today shows, King County has seen a small increase in short-term soot pollution levels, compared to the 2013 report.  Experts say this is despite a  greater trend of lower particle pollution levels, nationwide.

King County has also had fewer unhealthy days of long-term, high smog levels. The metro area has significantly reduced its average of unhealthy days overall, ranking 148th most-polluted--down from 80th in 2013.

"The air in the Puget Sound is certainly cleaner than when we started the 'State of the Air' report 15 years ago," said Renée Klein, president and CEO of the American Lung Association of the Mountain Pacific.  "The continued reduction of year-round particle pollution is thanks to steps taken to reduce pollution from power plants, and also from cleaner diesel fleets. However, the increases in unhealthy days of high ozone tell us we still have work to do. Reducing ozone pollution will be particularly challenging because warmer temperatures increase the risk for ozone pollution, and climate change sets the stage for higher ozone levels in the future."

In Pierce County, the air quality is improved, and got an 'A' rating for low smog levels. However, it's failing in the short-term particle pollution category--because of too many days of unhealthy smog.

Here is the breakdown of overall grade per county:

Whatcom: A

Thurston:  B

Spokane:  A

Skagit:  A

Pierce:  A

King:  C

Clallam:  A

Clark:  A

If particle pollution is inhaled for too long, it can penetrate deep into the lungs, and even the bloodstream,, where it could lead to premature death, asthma or heart attacks.

Nearly half of all Americans--more than 147 million people--live in areas where the air is unhealthy to breathe.

You can check the air quality where you live, at StateoftheAir.org.