Couple unexpectedly finds 'huge' python in Bothell storage unit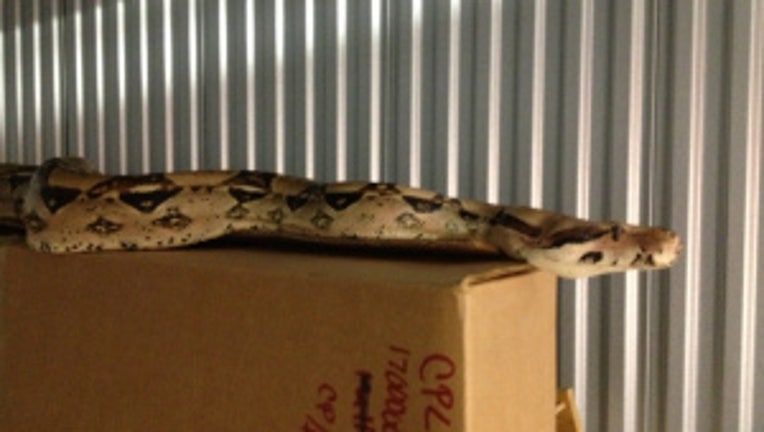 article
A married couple checking a storage locker in Bothell got an unexpected surprise Saturday morning when they found a live, 12-foot python.

Chuck and Marylinn Yeider rent a unit at Public Storage in the 9000 block of Bothell Way. The couple went to the storage unit around 11 a.m. to find an item for their friend. Upon opening the unit's door, they noticed a long, foreign object sitting still in the back of the space.

"We opened the door and were getting things out," Chuck Yeider said. "We looked back. It looked a snake. We thought someone was playing a prank on us."

The couple tentatively stepped forward to see if the snake was real. That's when the python moved.

"I ran screaming and screaming," Marylinn said. "He's huge."

The couple called King County Animal Control to pick up the snake. Chuck said the animal most likely slid in from a neighboring storage unit.

"It was pretty exciting," Chuck said.