Dump truck slams into out-of-control pickup, killing two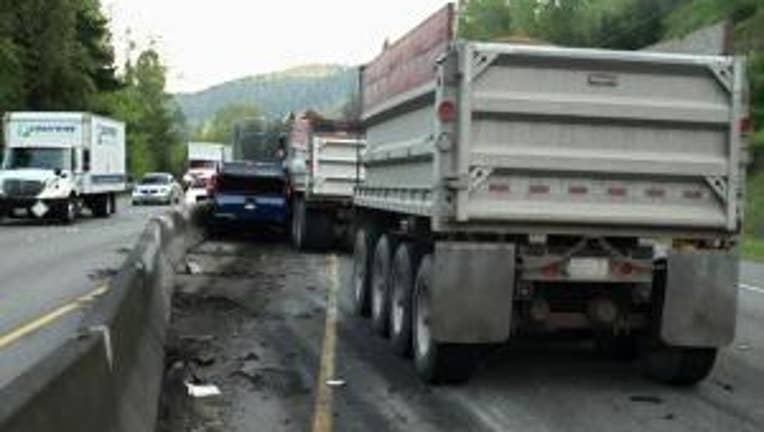 article
SUMNER-- A three-vehicle crash Friday morning left two people dead.

The accident happened shortly before 6 a.m. on Highway 410 near 166th Avenue East and involved a pickup truck, a dump truck carrying a full load of gravel and a passenger car. Washington State Patrol said the two victims are the drivers of the pickup and the car.

Witnesses reported seeing the pickup truck cross the barrier and hit the oncoming car. The dump truck then slammed into the car and truck. State Troopers are interviewing witnesses to see if the pickup was driving erratically before it crossed the barrier.

The cause of the crash is under investigation.