EB I-90 to close for several hours to remove stuck semi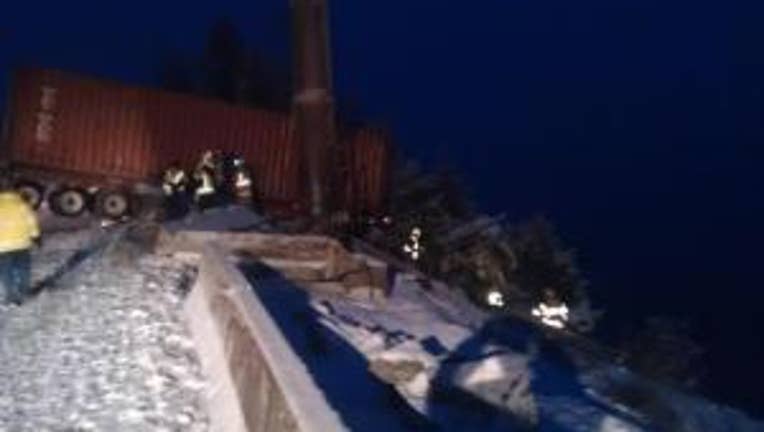 article


KITTITAS COUNTY -- Excessive speed in inclement weather caused an accident Thursday afternoon that left a truck driver trapped in a semi dangling over the edge of I-90, authorities say.

Just after 4pm, an eastbound semi-truck struck the jersey barrier near mile post 59, according to the Washington State Patrol. The truck went through the barrier, continued off the road until its trailer got stuck on the barrier. The lodged trailer remained attached to the tractor cab.

Troopers say a high angle rescue crew was brought in to free the driver who was trapped for at least an hour. The 22-year-old driver was taken to Harborview Medical Center with non life-threatening injuries.

No other vehicles were involved in the incident.

Snow and ice are making driving treacherous over Snoqualmie Pass. Officials closed down the eastbound lanes of I-90 at North Bend from 8 to 10 p.m. as authorities remove the totaled vehicle.

DOT is advising drivers of added travel time in both directions over the pass. Traction tires are required for all vehicles.