Highway 99 tunnel tolls set; first several months will be free


OLYMPIA, Wash. -- Driving through the new Highway 99 tunnel underneath downtown Seattle might not be cheap. But the hope is that it will save commuters time.

On Tuesday the Washington State Transportation Commission made a final decision in terms of how much tolls will be to use the new tunnel.

The night owls and early birds definitely get the cheaper rates.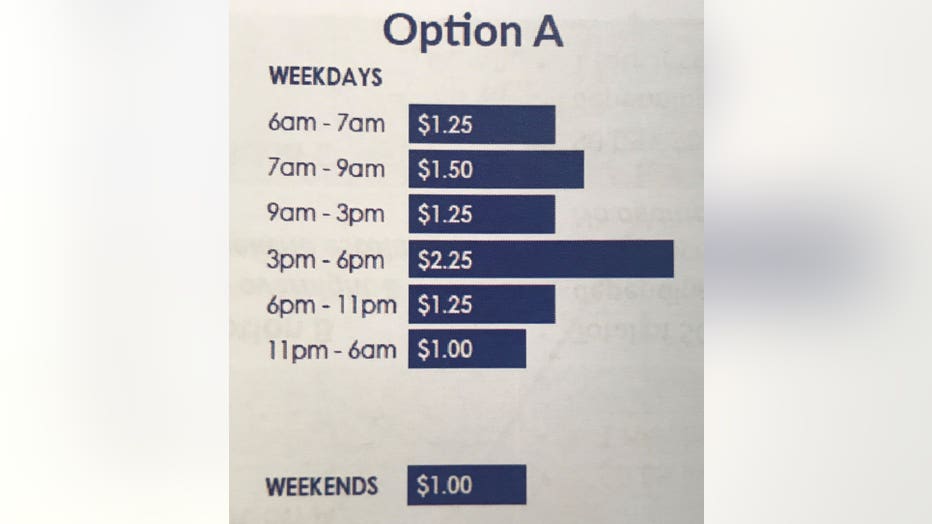 Tolls will go up 3%-- about a nickel every three years.

"This is going to be a great opportunity and option for drivers," says Reema Griffith. She's executive director of the Washington State Transportation Commission which is tasked with coming up with rates and times for tolls on roads, bridges and highways across the Evergreen State.

The fear is setting tolls too high could make downtown congestion worse. If tolls are too low, the tunnel will clog with just as much traffic as surface streets-- offering not time benefit at all.

And there are unanswered questions about who will use it, because the tunnel connects SoDo with Lower Queen Anne and South Lake Union-- with no exits for downtown.

"It is a very different alignment," says Griffith. "Especially compared to the viaduct."

The 99 tunnel replaces the aging and crumbling Alaskan Way double-decker viaduct build in the 1950s. Most of the 3.3 billion dollars to build this tunnel-- about 60 percent-- comes from state gas taxes. Tolls will only fund about 6 percent of the massive project. State officials hope the savings in commuters' time and seismic security is worth the price tag.

But the price tag will be zero dollars for individuals trying out the tunnel the first several months when the tunnel opens early next year.

"We do want drivers and have time to get used to it," says Griffith. "And not have the toll be a deterrent to the testing of it or trying it out."

If history is any guide, the introductions of tolls on the 520 bridge offer some insights. Traffic volumes there dropped 40%. But, as drivers found the free routes cost them in time-- drivers started migrating back to the floating bridge.

Officials in Olympia think something similar will happen next spring or summer when the tolling is likely to begin.