National Mario Day: How a Seattle man inspired the name of Nintendo's most iconic character
March 10 marks National Mario Day! Widely regarded as the most iconic videogame character of all time, Mario was actually named after a man from Seattle – and no, he was not a plumber.
According to National Today, we celebrate Nintendo's claim-to-fame hero on March 10, because writing the date like "Mar10" looks like Mario!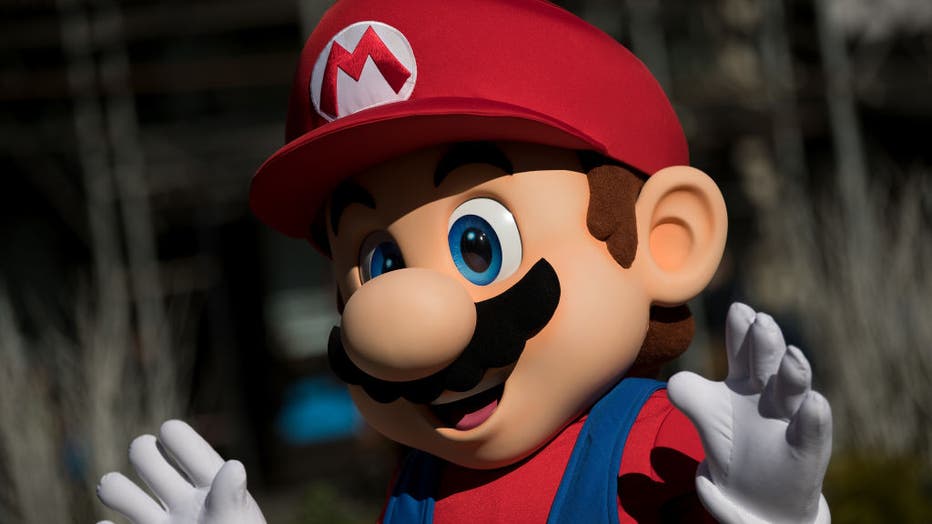 NEW YORK, NY - MARCH 3: A person dressed as the Nintendo character Mario waves at a pop-up Nintendo venue in Madison Square Park, March 3, 2017 in New York City. The Nintendo Switch console goes on sale today and retails for 300 dollars. (Photo by Dr
Nintendo formally introduced the world to Mario in 1985, and he has appeared in around 200 games since then. However, videogame enthusiasts first met the friendly Italian plumber in 1981's 'Donkey Kong'. Also, Mario was in fact a carpenter – running and jumping under the alias "Jumpman", according to TechNGamer.
So how did "Jumpan the carpenter" turn into "Mario the plumber"? The story begins in the early 1980s in Tukwila, Washington.
Mario A. Segale was a Seattle-area real estate developer who rented a 60,000-square-foot warehouse in Tukwila to Nintendo, according to The New York Times.
After Donkey Kong's success, Nintendo sought to bring their videogames to the American market. Minoru Arakawa, the then president of Nintendo of America, had the task of giving their characters American names. 
In his book "Game Over: How Nintendo Conquered the World," David Sheff wrote that Arakawa and a small team were gathered in the Tukwila warehouse one day – trying to figure out a name to replace "Jumpman", when Mario A. Segale walked into the warehouse.
RELATED: Microsoft, Nintendo strike 10-year deal for 'Call of Duty,' other titles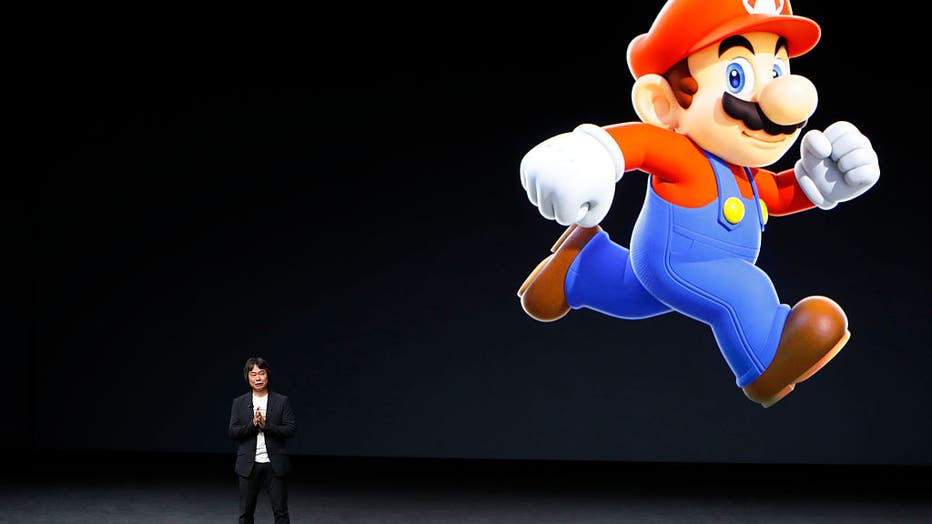 (Photo by Stephen Lam/Getty Images)
Segale, who was essentially a landlord, scolded Arakawa in front of the whole Nintendo team for being late on his rent payments.
According to David Sheff's account, it was at that moment the team decided to name the famed videogame character, "Super Mario."
In 1993, The Seattle Times interviewed Segale, asking about how he feels about a game named after him selling more than 100 million copies.
Segale replied, "You might say I'm still waiting for my royalty checks."
Mario A. Segale was born in Seattle on April 30, 1934 and died at the age of 84 in 2018.