Seahawks mascot Taima recovering after surgery at WSU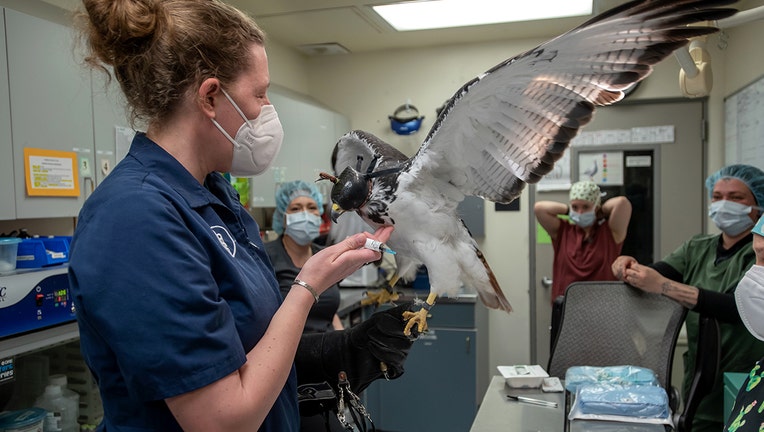 article
PULLMAN, Wash. - Taima the Seattle Seahawks mascot underwent a successful surgery to remove a growth from the bird's left foot at WSU's College of Veterinary Medicine.
Doctors removed the jelly-bean sized mass on the augur hawk's foot on March 15. Testing showed that the growth was likely caused by an inflammatory response to a small foreign body like a splinter or thorn.
"His surgery went very, very well, and fortunately the mass was not cancerous," said Dr. Marcie Logsdon, a falconer and an exotics veterinarian at WSU's Veterinary Teaching Hospital in Pullman. "He should be all ready to go for the season opener and another Super Bowl run for the Seahawks."
Taima's owner David Knutson said recovery has gone smoothly, and the hawk is back to normal.
"You are always nervous when anesthesia is involved with raptors, so when Dr. Logsdon texted me and said the procedure had gone perfect, that was a big relief," Knutson said.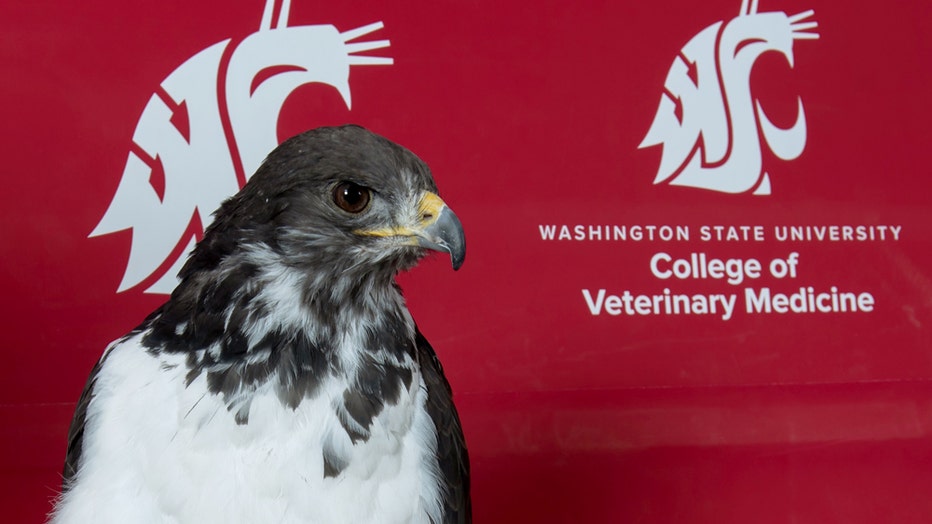 Taima poses for a photo after recovering from surgery. (Photo by College of Veterinary Medicine/Ted S. Warren)
Taima hatched on April 15, 2005 and arrived in Spokane that June.
The 17-year-old hawk plays an important role before each Seahawks home game, flying out of the tunnel and leading the team onto the field.
Knutson, a master falconer, has been performing with a live hawk at Seahawks games since the opening season of Lumen Field, called Seahawks Stadium at the time.