Seattle police arrest 5 people in connection with South Seattle robberies, 14 handguns recovered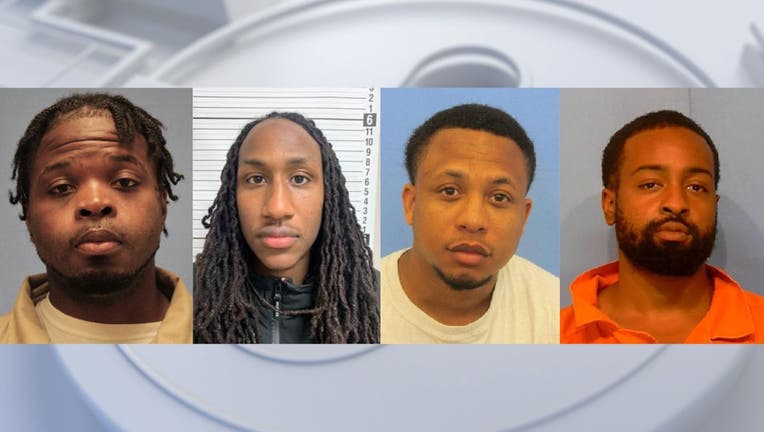 article
SEATTLE - Seattle Police Chief Adrian Diaz announced Wednesday the arrests of five people suspected in a series of home invasion robberies targeting Asian victims in South Seattle.
One suspect is 17 years old, and the rest are adults. All the suspects are being booked for Robbery 1st Degree.
The arrests were made as officers served search warrants at five different locations across the region. They also arrested three others on various warrants not related to the home invasion robberies.
Officers recovered 14 handguns that will be tested to see if they were involved in any prior shootings.
According to the SPD, police started noticing an uptick in robberies beginning in June of this year. Authorities say the South Precinct area zip codes being targeted the most are 98108, 98119, 98144 and 98178.
Fourteen incidents have been reported in that time frame, but police believe there may be more incidents that have gone unreported. 
SPD says the suspects, described as Black men in their teens, usually commit robberies in packs of three to seven people.
In some reported instances, the suspects have assaulted, pistol-whipped, or held their victims at gunpoint outside their homes in order to steal their belongings or gain entry to their residences.
Four of the men and a juvenile appeared in court  on Oct. 12: Demarcus Pate, age 28, Delauno Habtai, age 26, Javez Paul Tubbs, age 30, Tyrhone Marr, age 32, and T.J., age 16. All five pleaded not guilty.
A judge kept bail at $1.5 million for Pate, at $2 million for Habtai and at $1.5 million for Tubbs. Defense argues for a bail reduction for Marr and the court agreed - dropping it from $1.25 million to $500,000. The 16-year-old remains in juvenile detention.
Shocking video showing a man in South Seattle being attacked with a taser during an armed robbery was released in late August. In that video, two people run up behind him wearing masks, one pointing a gun and the other shooting a stun gun. They steal the man's wallet, jewelry, car keys and his phone. They also try to take his rings off his fingers, but they are stuck, so it takes them several tries before it finally works. The robbery happens in broad daylight. 
In that same week, Seattle Police announced that a group of burglars were targeting homeowners of Asian descent in South Seattle. In some cases, the suspects even threatened their children.
To read more about this incident, click here.