VIDEO: Distinct red van may have been used in multiple break-ins in Seattle, Edmonds
EDMONDS, Wash. - After a cannabis shop in Edmonds was smashed into by two suspects driving a red van this week, viewers came forward with new security video showing a similar van being used in a West Seattle burglary. 
At Dank's Warehouse in Edmonds, boards still cover the windows, where the two burglars broke into the shop early Thursday. 
"They didn't get far in here, just because we are prepared for those things," said Jon Jones, a shift manager at Dank's Warehouse, Edmonds. 
Surveillance video from Dank's shows one of two suspects smashing the glass from outside the van. At some point, the duo gets back into the van, and back it into the door to try to bust in. Jones says the two had to flee before they could get much of anything inside the shop, because an alarm brought police to the store quickly.    
"If they keep on doing this in Edmonds, they are definitely going to get seen," said Jones. 
That is exactly what may have happened in West Seattle. After seeing the images of the van at Dank's, a viewer came forward with security video from a different burglary. They believe it may show the same thieves at work at a True Value Hardware Store there. 
That person wanted to remain anonymous, but shared the video of a similar red van parked outside the store. The video shows two men getting out of the van, and prying open the front doors of the business with some tools. After forcing their way in, they head to the back of the store to cut open a safe, stealing everything inside.  
RELATED: 7 people arrested in Seattle connected to national drug trafficking operation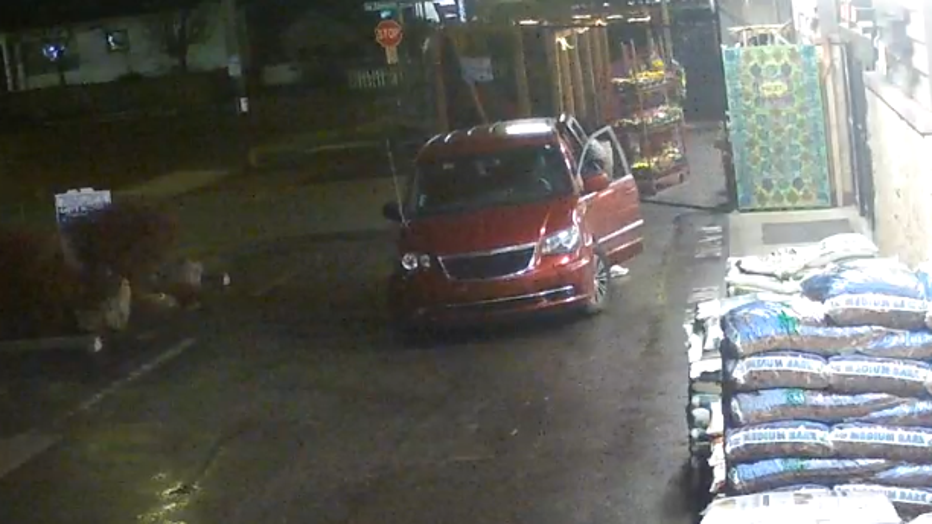 "People are targeting more than just pot shops." said Jones. "Looks like these people are hitting anybody and everybody." 
A side-by-side comparison of the van from the Robbery at Dank's Warehouse in Edmonds and the hardware store in Seattle shows that the vehicles used in each case do look alike. An employee at Dank's says the sliding door and the color both look the same.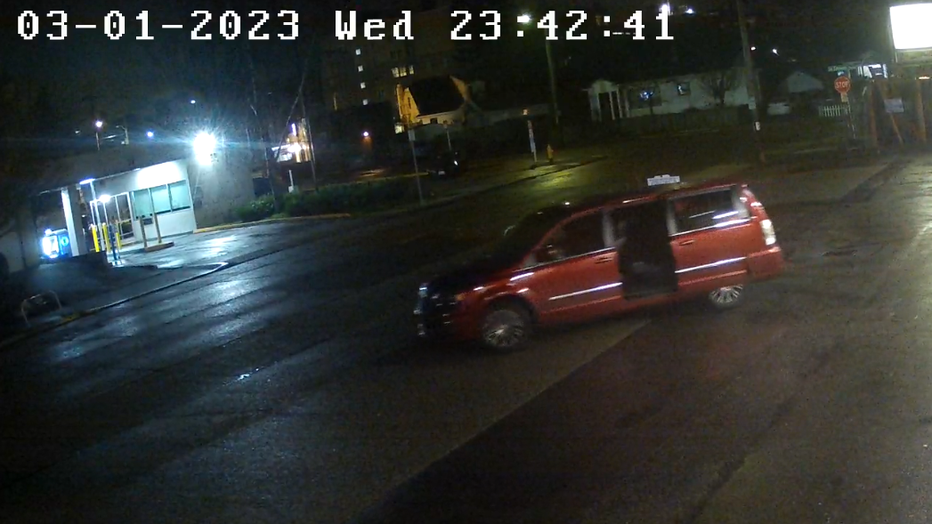 When looking at the suspects, the jackets used in the hardware store burglary look similar to one worn in the break-in at Dank's. Jones says similarities between height and weight are more difficult to determine. 
"It's hard to tell, our video was from a pretty unique angle," he says. 
FOX 13 asked Edmonds and Seattle Police if they were investigating whether the cases at the hardware store and Dank's Warehouse were related. A spokesperson said that SPD had not yet received the surveillance footage.  
RELAted: Tacoma business owners, residents push for solutions to ongoing crime
Jones says a similar-looking red van was also used in a smash-and-grab at a different smoke shop near Dank's Warehouse the same night it was targeted. 
"That would be a lot of red minivans doing crime out there. If it was all separate people, it would be pretty crazy," said Jones. 
Edmonds Police told us that due to state law, they could not chase the suspects once officers arrived at Dank's Warehouse. That's despite the fact that it may have been possible for officers on scene to pursue them and make an arrest due to the fast police response.  
Business owners want everyone to be on the lookout for the red van, which Jones says might have some damage to the back end after it was used to ram into the doors and windows outside the Edmonds shop. 
Anyone who knows where the van is, or who may be responsible for the break-ins, is asked to contact Edmonds Police.