Students join in MAP test protests; exam rolls on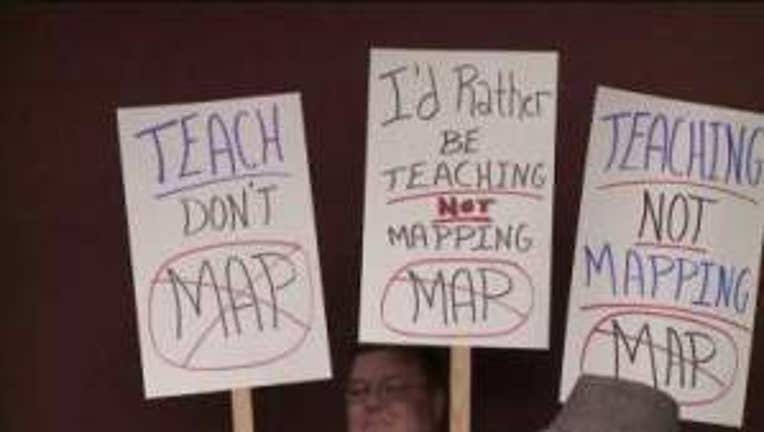 article
SEATTLE -- With their parent's permission, more than 300 students refused to take the controversial MAP test Tuesday, joining a number of teachers in a growing movement to abandon the test.

Ninety-six students took the test on its first day Tuesday. Seattle Schools Spokeswoman Terissa Wippel said all of the Garfield High School students who opted out of the test did so with their parent's consent.

MAP, or Measure of Academic Progress, tests are a series of computerized adaptive tests that measure general knowledge in reading, mathematics, language usage and science. It is used to measure a student's progress, but it does not affect a student's grade. Some teachers at Garfield and elsewhere call the test a waste of time, money and resources and object to student test scores being used in their teacher evaluation process.

Public Schools Superintendent Jose Banda has previously made it clear that the MAP Test was to be given as scheduled, despite recent protests.Teacher Jesse Hagopian said it was disrespectful of school administrators to move forward with the test despite growing dissent.

"It was really callous disrespect of the united Garfield voice of students, parents and teachers who have all voted unanimously that this test is not right for our school,"  Hagopian said.

Wippel reiterated Wednesday that students were not allowed to opt out of the MAP test without their parent's consent.