Survey shows who is buying Washington weed, and what kind they're getting
SEATTLE -- One of the most fascinating aspects of Washington's retail marijuana industry is arguably who buys what kind of pot and how much.

Some of the answers are intuitive.

But recent numbers collected by Headset, a cannabis data analytics company out of Seattle, shows not all buying trends follow classically held sterotypes of smokers.

Below we take a look at Headset's report from September detailing what age group and demographics buy what kind of pot.

And some of the numbers may surprise you.

Five takeaways from Headset's report

Headset collected September sales data for more than 190 Washington marijuana retailers.

The data draws from customers who voluntarily signed up for rewards programs at stores. Using ages, gender and the type of weed purchased, Headset was able to look at generational spending habits.

Headset found:

1. Most marijuana buyers are male -- Across all four generations Headset measured - Millennials, Generation X, Baby Boomer and the Silent Generation - men buy more pot than women. Of the Silent Generation, those aged 76 and up, only 22 percent of the buyers were female, where 78 percent were male. Millennials - those under 35 had the second highest percentage of male buyers, with 69 percent of all buyers being men. Baby Boomers were the most equally split.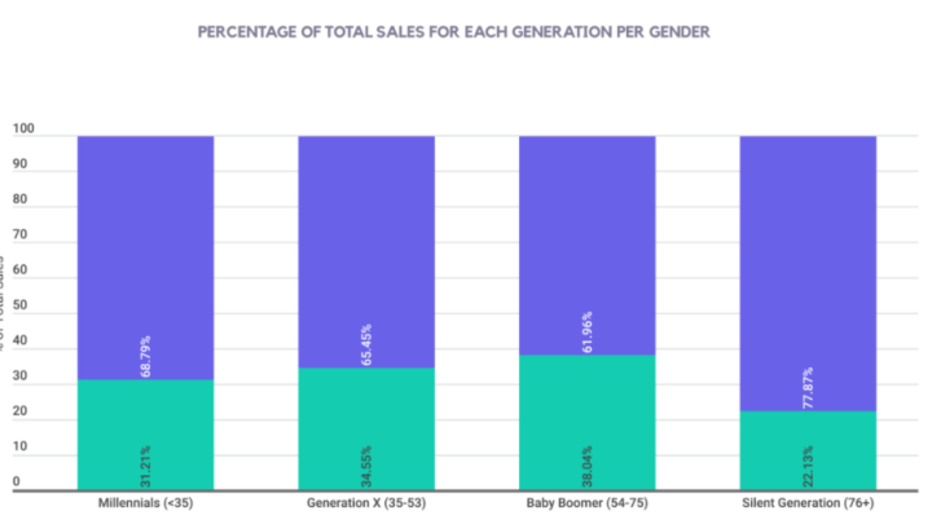 2. Millennials buy the most pot -- No surprise here, says Headset's co-founder Brian Wansolich. Millennials have dominated the market since the beginning. In 2017, 51 percent of all weed buyers were Millennials, 34 percent were Generation X, and 15 percent were Baby Boomers. The Silent Generation doesn't make up a statistically significant percentage of sales to register versus the other groups.

3. Different age groups prefer their weed in different forms-- Most pot users like to smoke the flower, Headset found. But in terms of other preferred ways to use marijuana, it differed by generation. Millennials favor concentrates and pre-roll joints after flowers. Generation X like vape pens. Baby Boomers buy everything about evenly. And those older than 76 are the most likely to buy topical - or rub on - pot products.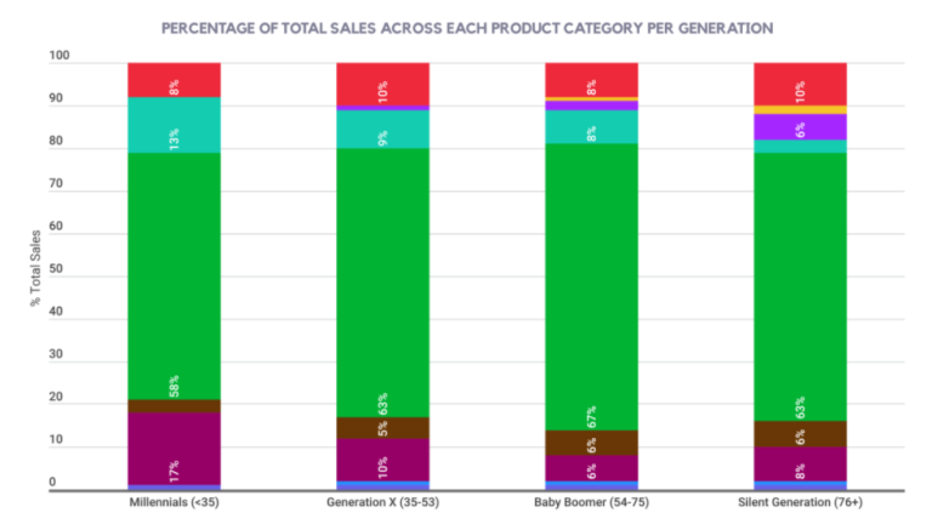 4. The oldest generation is the most likely to buy CBD -- CBD, or Cannabidoil, is often touted as a cure for pain and anxiety. The older generations have the highest likelihood of buying CBD. Wansolich says this, combined with the generation likely to use topical rubs, points to the generation looking at marijuana strictly for its medicinal purposes.

5. "Basket Size" is shrinking across the board -- Since Headset first measured buying patterns in September 2016, every generation has shrunk the amount of weed they buy at one time.  Basically, the amount of weed bought is the same, just trips to the store are up and bulk purchases are down.

"The novelty of the retail stores may be wearing off," Wansolich says. The retail store has normalized. People pop in for a quick gram of weed twice a week, rather than buying an ounce at once.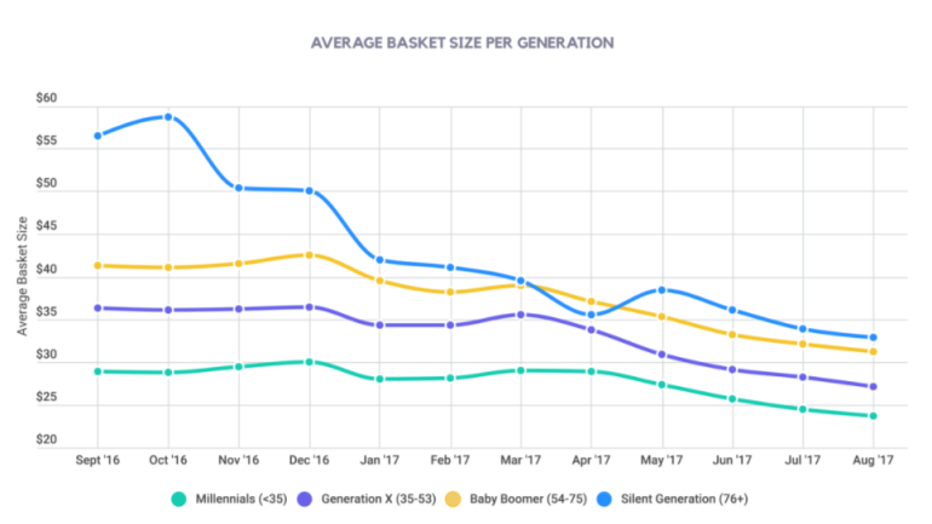 What's next? Wansolich says as Generation Z members - those born in the late '90s or 2000s come of age - it will be interesting to watch their buying habits.