CAPTURED: Kirkland suspect accused of raping multiple young girls arrested in Malaysia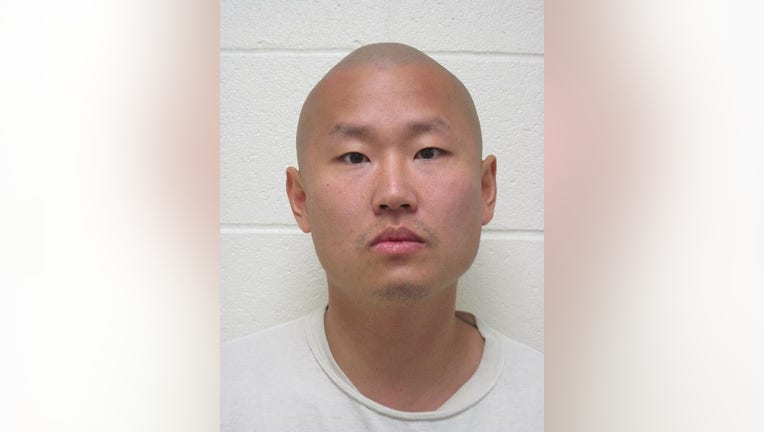 article
KIRKLAND, Wash. - CAPTURED: Scott Barry Uchida, 38, of Seattle, Washington, was detained on April 21, 2021, without incident in Kepong, Malaysia, by Royal Malaysia Police, announced Special Agent in Charge (SAC) Donald M. Voiret of the Seattle Division of the Federal Bureau of Investigation (FBI). 
Kirkland Police have confirmed that the tip that resulted in Uchida's arrest came as a result of Washington's Most Wanted follower who provided the information that helped locate him in Malaysia.   Kirkland Investigators worked tirelessly with the FBI to locate and arrange for extradition back to the United States.  Uchida is Washington's Most Wanted capture #1216 thanks to tips from our viewers. 
Uchida was wanted for second degree rape, second degree rape of a child, promoting commercial sexual abuse of a minor, and third degree rape of a child in King County.
Court documents allege the following: In January 2018, the Kirkland Police Department opened an investigation into the commercial sexual exploitation, rape, and unlawful imprisonment of three juvenile victims between summer 2015 and January 2018. A 15-year-old victim reported to a Kirkland Police Department school resource officer that two men had raped, forced into prostitution, and made her recruit others. Uchida, who was determined to be one of the men, met the victim through the social media application, meetme, when she was 12 years old. Uchida took the victim to a Seattle apartment where he threatened violence against her and her family members and held her against her will. In March 2021, the Kirkland Police Department requested FBI Seattle's assistance in locating Uchida, who was thought to have fled the country.
"Thanks to successful international partnerships and the FBI's global reach, fugitives from justice can find few places to hide. This case highlights the determination of the FBI and Kirkland Police Department to hold someone accountable who is charged with harming our community's most vulnerable citizens," said SAC Voiret.
The FBI Seattle Field Office credits the Royal Malaysia Police, the Immigration Department of Malaysia, the U.S. Embassy – Kuala Lumpur, the FBI Legal Attaché office in Kuala Lumpur, FBI Criminal Investigative Division, the U.S. military's Indo-Pacific Command and U.S. Transportation Command in coordinating Uchida's deportation to the United States to face charges in King County. The case is being investigated by the Kirkland Police Department and prosecuted by the King County Prosecuting Attorney's Office
Kirkland Police are asking for the public's help locating 37-year-old Scott Barry Uchida, accused of violently sexually abusing teenage girls over several years. 
Two men, including Uchida, are charged with abusing underage girls from 2015 to 2017 in multiple King and Pierce County cities.
In a statement from Kirkland Police, an investigation started in 2018 when officers responded to a welfare check after a juvenile female victim reported suffering from ongoing sexual abuse, psychological abuse, and threats from two adult males inside a Seattle apartment. According to King County court documents, the men lured underage girls into apartment basements and provided them with drugs and alcohol. The men raped the teenagers, threatened them with physical violence and firearms.
One victim told police the suspects befriended her on a social media app and lured her to a Seattle apartment. She was sexually assaulted and forced into sexual acts with male strangers. The suspects threatened to harm her and her family if she refused to persuade other underage females to make contact with the suspects. Police say other young girls were similarly victimized. Court documents say the girls were also made to believe they were a part of the men's street gage because of the sexual abuse. Court documents also say the men told the victims they had barrels in their house that led victims to believe they could dissolve their bodies in them.
RELATED: Convicted killer, rapist escapes Canadian prison, may be hiding out in Washington state
On March 11, Kirkland Police detectives arrested one of the male suspects, 34-year-old Thomas Edward Lee Anderson. He was booked into the King County Jail on several charges, including sexual assault and promoting commercial sexual abuse of a minor. The in-depth investigation revealed both suspects were also involved in the kidnapping, assault, and attempted robbery of an adult male in Pacific, Washington. 
Uchida has a long criminal history including violent and threatening behavior. He has been previously convicted for several felonies, including robbery, assault, money laundering, and unlawful possession of a firearm. Anderson also has a lengthy criminal history, including felony convictions of harassment, burglary, and possessing stolen property.
Uchida and Anderson are accused of 3 counts of Rape in the Second Degree, Rape of a Child in the Second Degree, Rape of a Child in the Third Degree, and two counts of Promoting Commercial Sexual Abuse of a Minor. Uchida has a warrant for his arrest set at $400,000 and is believed to have left the country.
The Kirkland Police Investigations Unit is hoping somebody with information on his whereabouts to reach out to the police. Submit an anonymous tip to Crime Stoppers of Puget Sound through the P3 Tips app on your cell phone or call 1-800-222-TIPS(8477) for a cash reward of up to $1,000. If you need to speak to an investigator, call (425) 587-3515.