UPDATE: 8 dead in mudslide; more than a dozen still missing


SNOHOMISH COUNTY -- At least eight people were confirmed dead Sunday night following a massive mudslide earlier this weekend, officials said in a news conference.

So far, eight people were being treated for serious or critical injuries at area hospitals.

Governor Jay Inslee said seven people were rescued by Sunday morning. Authorities said 18 people are still missing, but they fear that number could grow.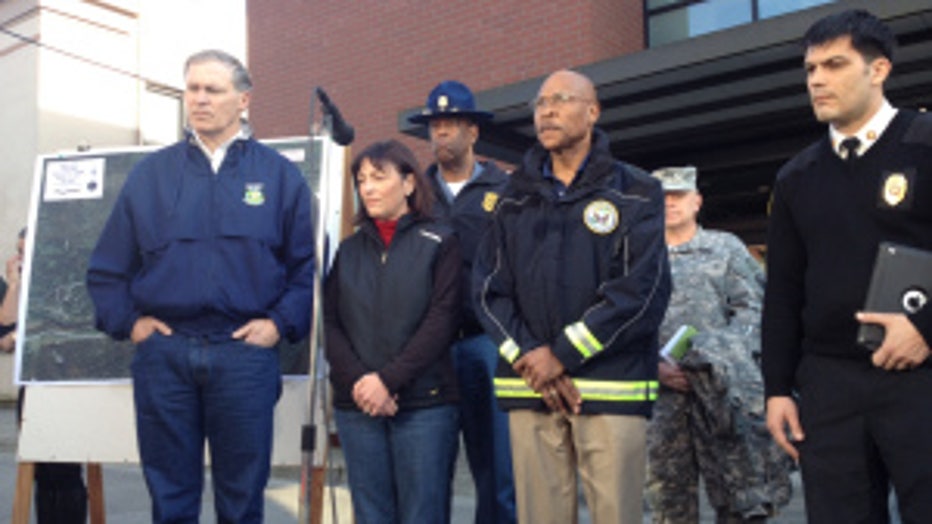 Authorities hold a news conference on Sunday to explain the difficulties of the search and rescue operation.


Snohomish County Fire District 21 Chief Travis Hots said crews would continue searching until dusk, but the mud becomes too dangerous -- almost like quick sand -- after dark. The mud is 10-15 feet deep in some areas.

"I'm disappointed to tell you that after searching a very large area of that debris field on foot, we didn't find anybody alive," Hots said. "There was no sign of life. The only thing that I can report is that we found one deceased victim, bringing the fatality rate at this time to four people total."

He described the ongoing operation as an "active rescue" rather than a recovery effort.

The mudslide is about one square mile, the size of six city blocks. At least six houses were destroyed in the landslide, and as many as 16 were damaged, the Snohomish County Sheriff's Office said.

Rescuers hear voices under debris

On Saturday rescuers dug through the rubble while survivors were crying for help underneath the debris. Rescuers heard voices around 11:30 p.m. and considered trying to reach the possible survivor or survivors, but "the mud was too thick and deep," Hots told reporters, and rescuers had to back off.

"Mother Nature holds the cards here on the ability of ground personnel to enter the slide area. It is essentially a slurry," Washington Gov. Jay Inslee told reporters Sunday.

He called the rescue operation "aggressive."

"Every human endeavor ... is being explored here to rescue and find their loved ones," the governor said.


Inslee added that some rescuers had gotten "caught ... up to their armpits" in the slide and "had to be dragged out by ropes."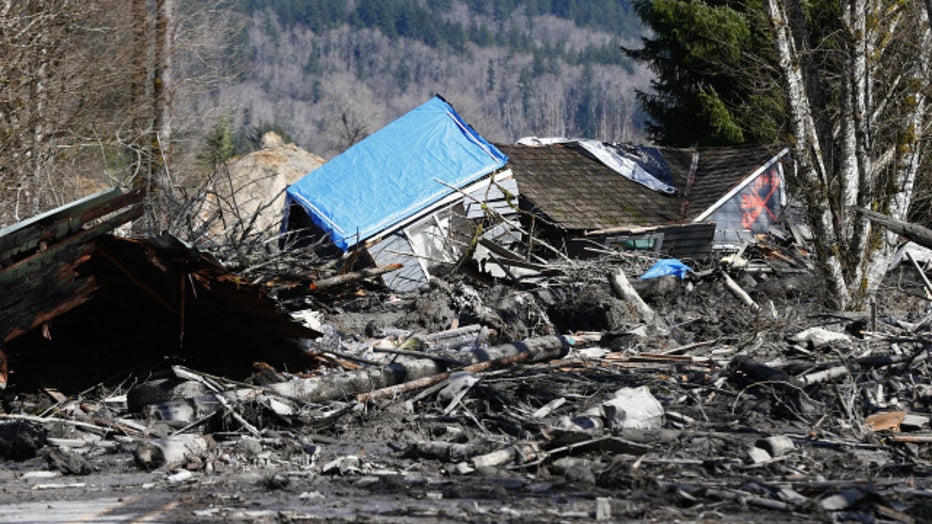 A house sits destroyed in the mud on Highway 530 next to mile marker 37 on March 23, 2014 near Arlington, Washington. Four people have been confirmed dead and at least 18 others are still missing after a massive mudslide in Oso, Washington. (Pool pho


People gathered at the American Red Cross shelter in Arlington waiting to hear news about missing family members.

In a news conference, one official said the devastation reminds him of what they saw decades ago after Mt. St. Helens erupted.

Road closures, bridge concerns

A spokesperson with the Washington Department of transportation said there is about a mile of SR 530 buried under the slide debris and it could be several weeks before the highway is reopened.

The town of Darrington has been cutoff by the slide.


In the meantime, WSDOT workers will clear and reopen the Mountain Loop Highway to give people in Darrington an alternate route in and out of their town.

A debris dam that has built up along the Stillaguamish could break as water builds up behind the dam. WSDOT is monitoring all bridges that could be impacted. Officials said the river is naturally making a channel around the debris dam which should relieve pressure and the threat of flooding.

How to help

Text "RedCross" to 90999 to make $10 donation, call 1-800-RED-CROSS or donate online.

Forecasters: Situation stabilizing, but flash flooding still possible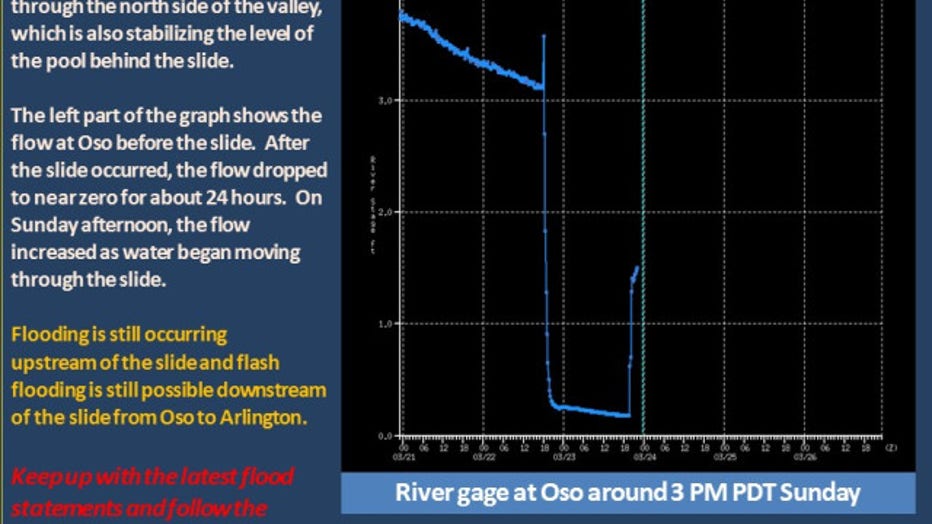 CNN and Q13 FOX News reporters James Lynch and Tina Patel contributed to this story.