Wah Mee building too dangerous to enter after massive fire


SEATTLE -- The exact cause of the enormous Christmas Eve fire that devastated a Seattle landmark may never be found, but there is still a lot of work to be done at the International District Wah Mee building.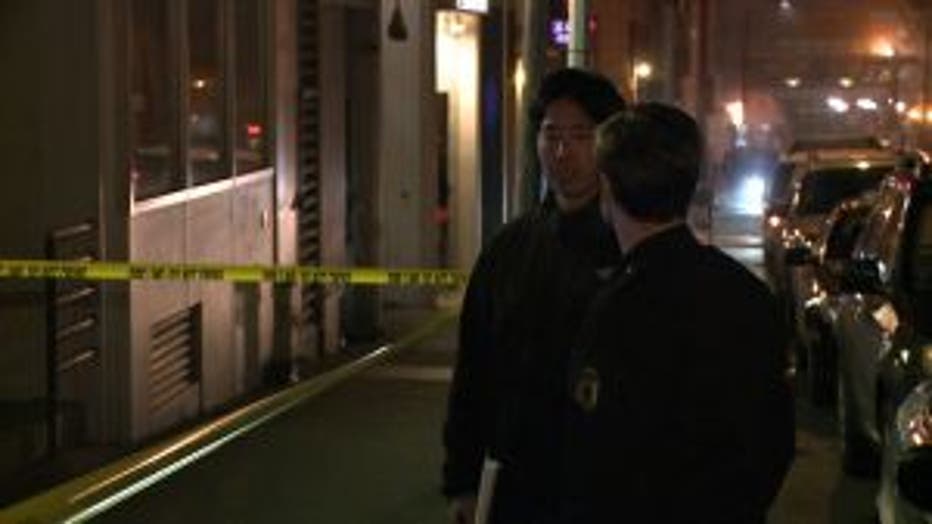 King Street is now finally back open to car traffic but the sidewalk next to the burned-out building is still taped off.  Officials worry portions could still collapse from the extensive fire and water damage – but the building's owners are still holding out for a bright future.

"I'm still very hopeful we can get something going and that things can work out and make something happen," said Timothy Woo. "For now we're just trying to prioritize public safety."

Seattle Police kept guard over the structure for most of Thursday evening, keeping people away from danger.

The past two days have been a whirlwind for the Woo's, the family that owns the building.

"We've been pretty much overwhelmed," said Timothy Woo.

The seven businesses in the destroyed building have all been declared too dangerous to enter. Firefighters will escort business owners inside for a few short minutes to grab what they can.

The Woo's have hired a security guard to make sure people don't get inside the structure. A barricade placed along the building's sidewalk should be installed sometime tomorrow.