Woman reports assault on North Creek Regional Trail in Bothell
BOTHELL -- The Bothell Police Department announced Thursday that a woman reported being assaulted while walking alone on the North Creek Regional Trail in Bothell nearly a week ago, and they urged trail users and pedestrians to walk or jog with others and to be aware of their surroundings.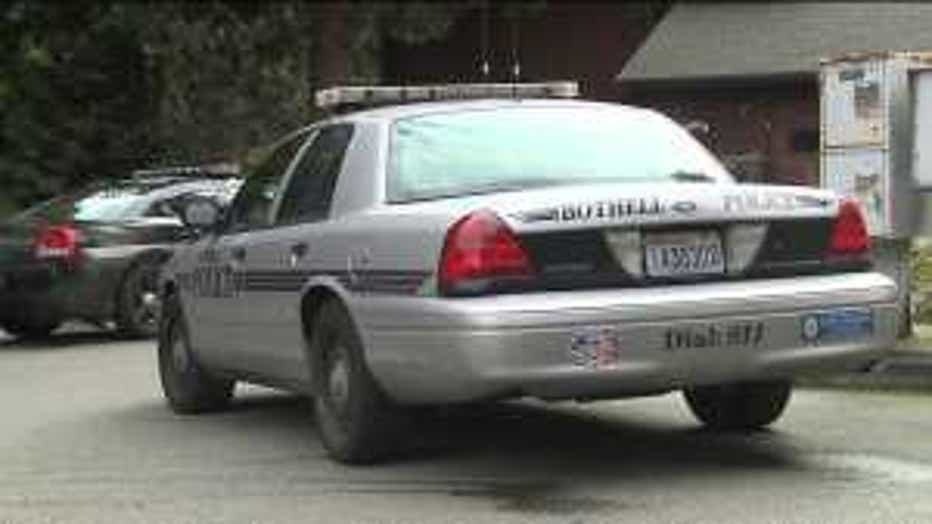 Police said in a news release that the woman was assaulted at about 1:30 p.m. on Dec. 13 while she was walking the trail that runs between North Creek Parkway South and 120th Avenue NE in the city of Bothell.

"As she was walking, she was approached from behind by an unknown subject, grabbed and pulled to the ground. The female was able to escape by fighting back and immediately reported the assault" to police, the news release said.

The subject was described as being about 5-foot-8, with a medium build, and wearing a black "puffy" jacket with a hood pulled over the face, and denim jeans, police said.

The department is actively investigating this assault and anyone with additional information is asked to contact the Bothell Police Department Tip Line at (425) 487-5551.

Meanwhile, the police department offered the following tips:

-- Avoid walking or jogging alone. If possible, walk or jog with others.

-- Let someone know where you are going and how long you'll be gone.

-- Carry a cell phone, but secure it in a case. Avoid carrying your phone in your hands to deter potential cell phone thieves.

-- Be aware of your surroundings. If you suspect you are being followed, avoid deserted portions of the trail, head for a populated area and call 911.

-- If you see activity that you believe is suspicious, call 911.

-- If you are confronted by someone that you suspect means you harm, yell loudly, drop your belongings, fight back and get away. Get the best physical description possible of your attacker, including height, weight, race, gender, hair and eye color, clothing description and direction of travel. Call 911 immediately.