Rapist charged with failure to register as a sex offender for 7th time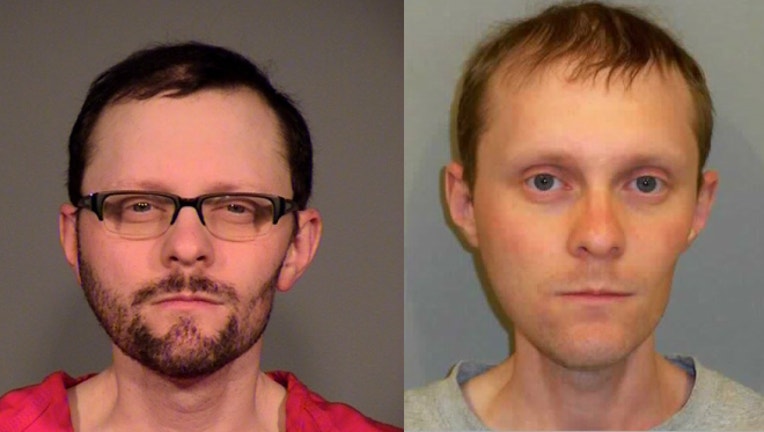 article


LYNNWOOD, Wash. -- A convicted rapist who sexually assaulted a developmentally disabled man with the mental capacity of a 15-year-old is now facing a new Failure to Register charge after being caught thanks to tips from Washington's Most Wanted viewers.

Jason Sumey was arrested on Friday the 13th in Lynnwood by the US Marshals Pacific NW Fugitive Apprehension Task Force.  Specific credit goes to Dept. of Corrections Officer Henry Pineda who spent months working to find Sumey.

Sumey had changed his appearance dramatically since being featured on WMW in early December of 2014.  His new booking photos show he gained weight, dyed his hair dark, grew a beard and was now wearing glasses.

His criminal history includes Rape 3rd Degree, Extortion 1st Degree, Failure to Register as a Sex Offender in 2002, 2003, 2004, 2005 (x2)and 2007.

King County Det. Christina Bartlett wrote in probable cause documents that "Sumey met the victim in Alaska while working at a fish cannery. Sumey began an escalating patter of fraudulent scams on the victim, which involved physical, emotional and sexual torture."

When the victim returned to Seattle at the behest of his family, Sumey followed him as well and convinced the victim he was a Federal Marshal, even showing him a police type badge.

"Sumey demanded $7,000 from the victim because he has protected him from the mob," wrote Det. Bartlett.

Sumey was convicted and classified a level 2 sex offender when released on December 16, 2001.

Sumey has been convicted of Failure to Register as a Sex Offender on six different occasions. He is required to sign in weekly with the King County Sheriff's Office but had not done so since February 3, 2011.

Prosecutors have requested he be held on $30,000 bail. He will be arraigned March 2nd.

His capture is one of numerous arrests by Officer Pineda that are making Washington safer.  He was honored in June of 2013 as Washington's Most Wanted Officer of the Month for coming in on his birthday to catch Andrew Trotman, a violent pimp accused of beating and raping a 17-year-old girl he tried to force into prostitution in Federal Way.

Officer Pineda is the first to give credit to the rest of task force members he works with but Sumey's capture is another example of his dedication.

"I have kids. I have a daughter, and just helping out the community and making everybody safer. These guys have to be held accountable for what they do," said Officer Pineda.