Seattle weather: Unsettled conditions through Friday with a calmer weekend on tap
SEATTLE - Happy sloppy Thursday all! Even though temperatures ran cooler than yesterday, we did warm to 50 at the airport under showery & breezy conditions.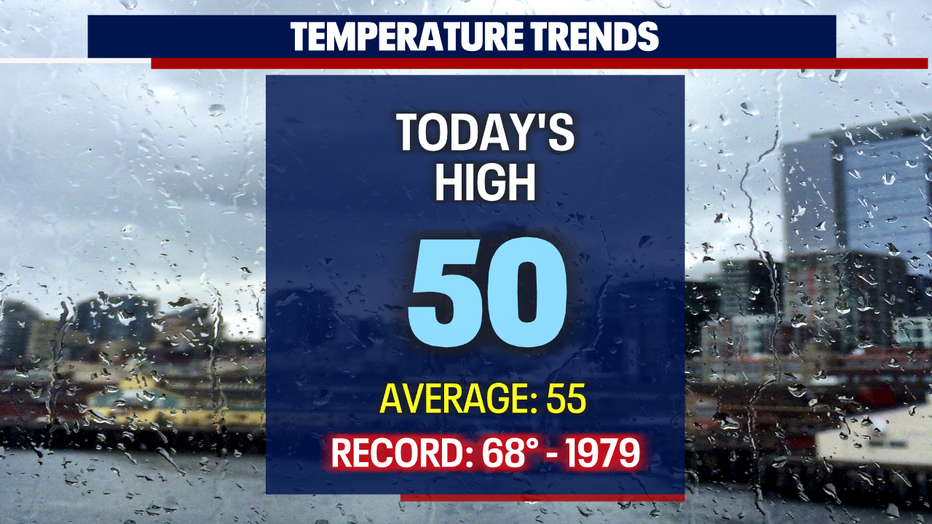 Pockets of heavy to moderate rain will hang with us into the overnight hours. Winds will kick up at times too and some of us, especially to the SW, could wake up to a quick burst of chunky rain/snow showers as temperatures sit near freezing.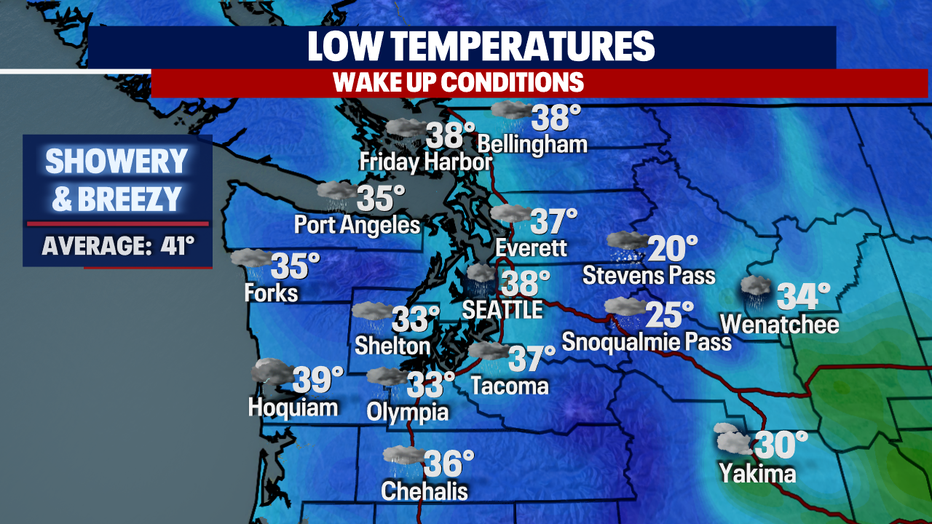 Here's a quick breakdown of where we are heading through the weekend: 
Friday: Still a bit blustery and cool. Early chance for a wintry mix, mainly SW. 
Saturday: Calming down some. Early chance for a wintry mix with a quieter afternoon. 
Sunday: A few left-over showers, afternoon clearing with warmer highs.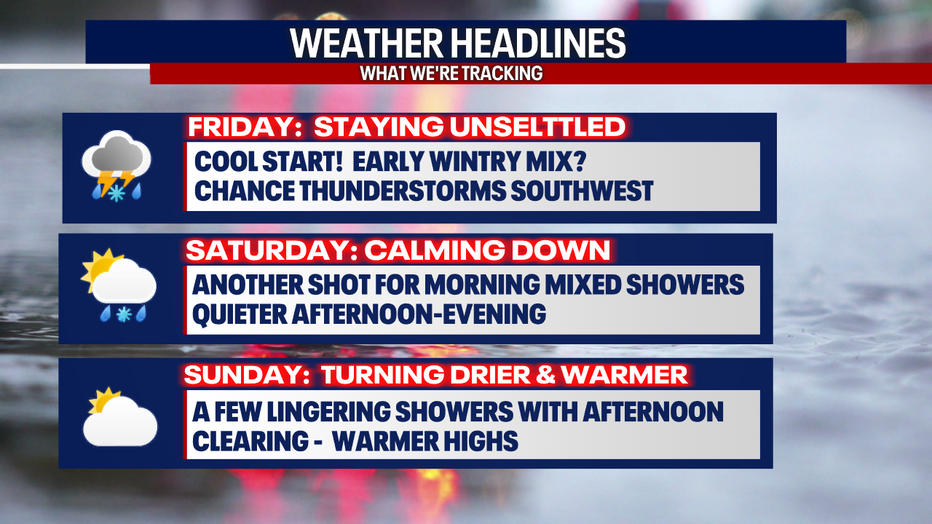 Our active weather is all thanks to low pressure spinning in rain, wind, and mountain snow.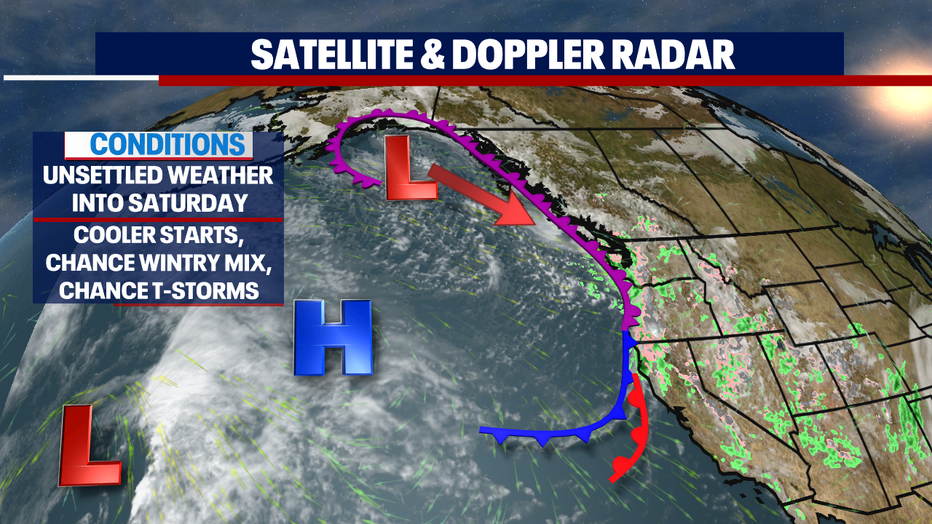 Friday, we expect lowland scattered showers with a chance for a thunderstorm firing up as the atmosphere remains unstable. Some cells could produce heavy downpours and hail.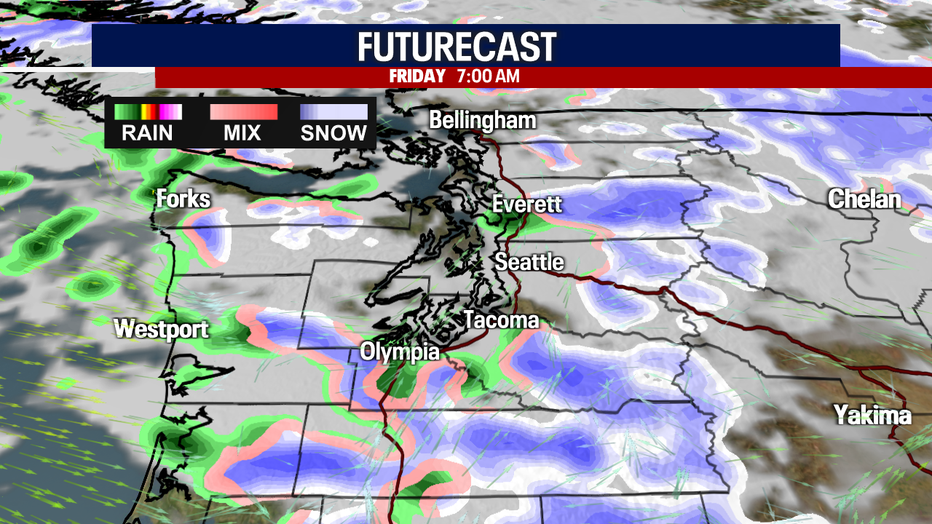 There will be breaks in the day from the rain, but by 4 p.m., most of us north of Seattle will get another round of showers.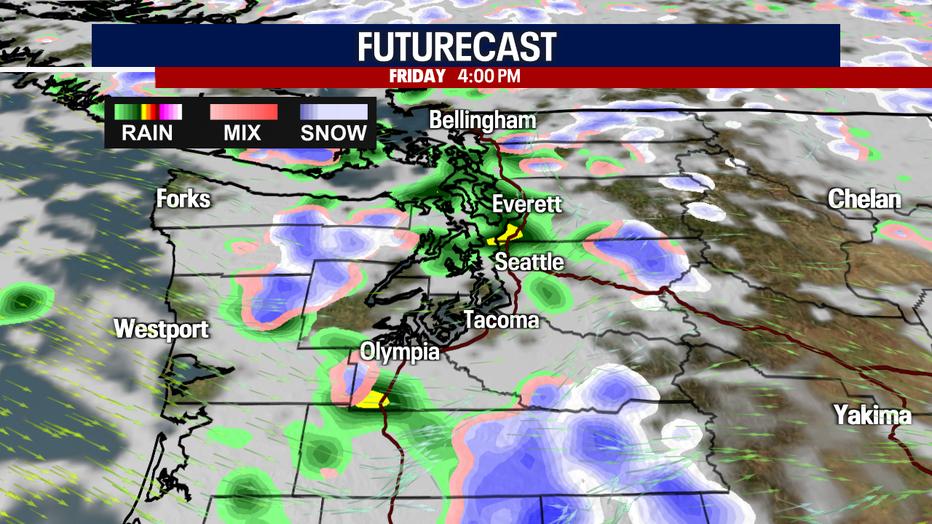 And winds will gust at times for the first half of the day too. As we push into the evening hours winds will relax some.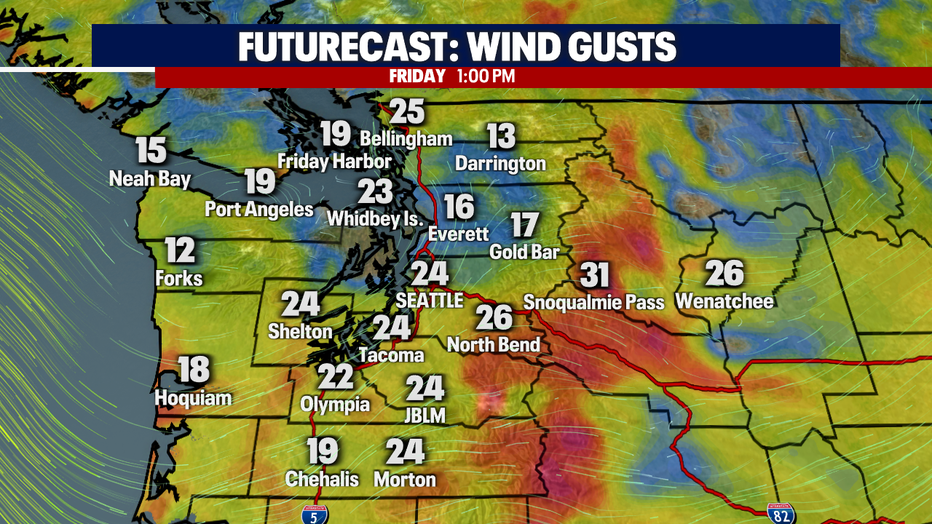 Highs on Friday are running cool again, we're only forecasting the mid to upper 40s.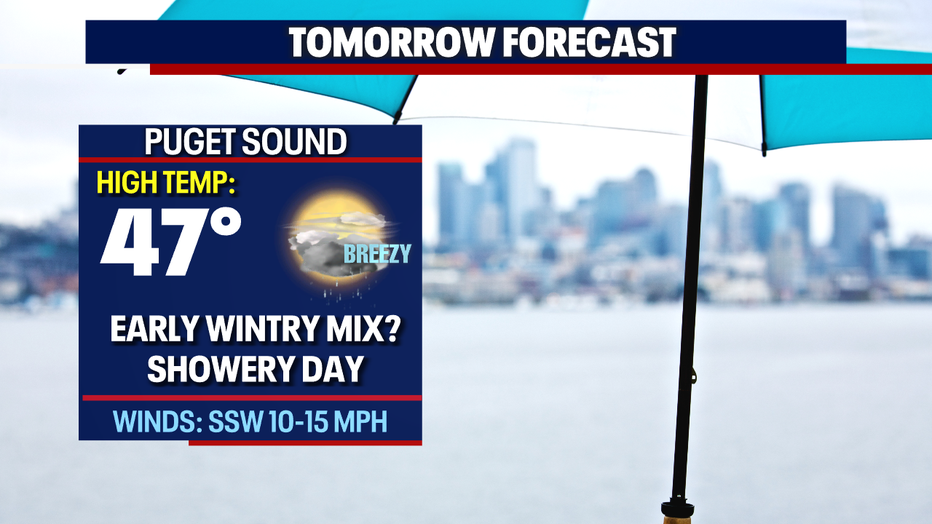 This system keeps on giving to the Cascade Mountains!  We have a couple of alerts up across the passes: 
A "Winter Weather Advisory" is in effect for the areas highlighted in purple for 1–2 feet of snow.  
A "Winter Storm Warning" is in effect for the Southern Cascades for ½ foot to a foot with more snow higher up!
These alerts expire early Saturday.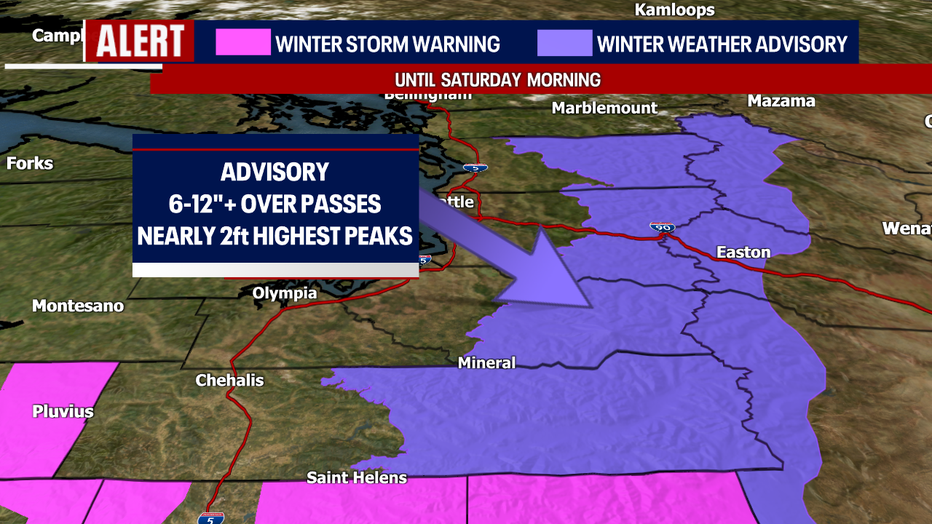 Once we get through the weekend the forecast looks promising for drier and warmer conditions.  Look for clouds and sun breaks with highs warming into the mid to upper 50s.
There's a slight chance a few showers will sneak into Puget Sound Tuesday otherwise we'll stay mostly dry!  Enjoy!  
Have a great rest of the week! ~Erin Mayovsky, FOX 13 Forecaster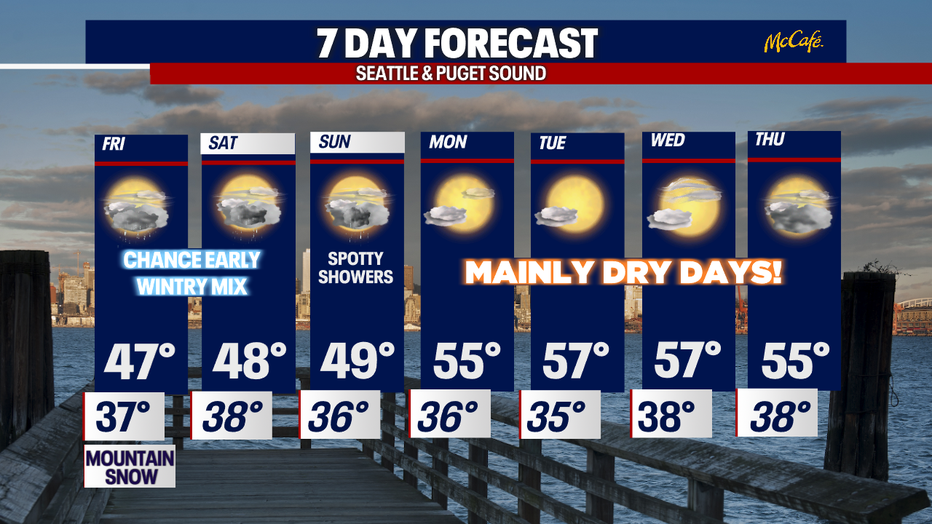 *Coast Forecast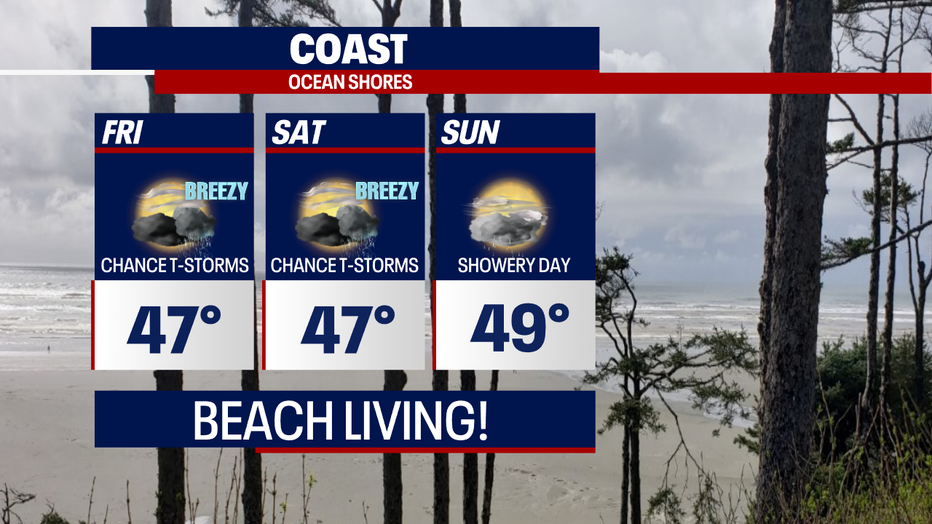 *Mountain Forecast