Dense morning fog & frost give way to some afternoon clearing
We're starting out with dense fog in the Central Sound.  It's colder than yesterday morning and there is frost on windshields in a lot of places.  This afternoon we should see at least partial sunshine, but it probably won't be as sunny and warm as yesterday.  Highs in the mid-to-upper 40s.  A weak system could bring a tiny big of rain tonight and tomorrow morning.  Then the ridge of high pressure comes right back into place and the dryness goes on.  Thursday through the weekend, expect variations on this theme:  some morning fog, some afternoon sun, and highs in the uper 40s and low 50s.  Air Stagnation Advisory continues until Friday at this point.  Air quality is "moderate."  No burn bans so far.  And no big weather in sight for the foreseeable future.

Viewer photos of the day . . .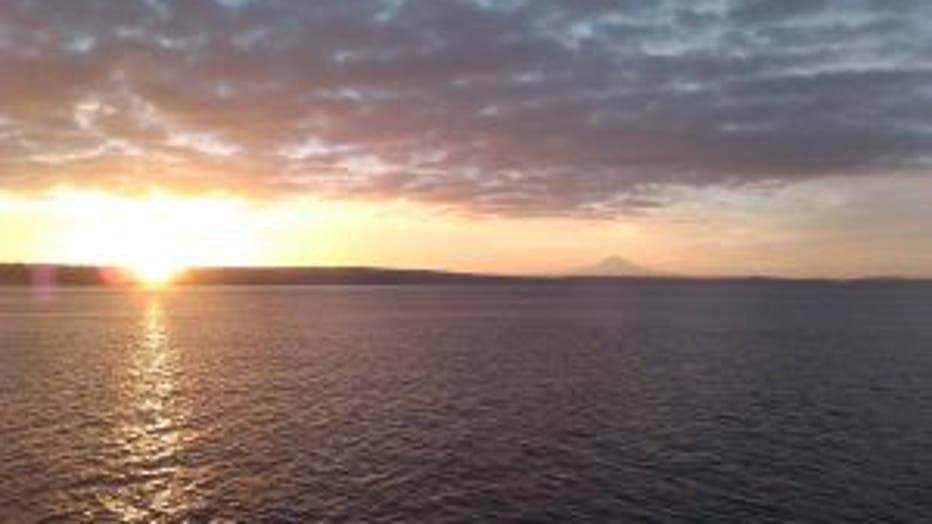 Sunrise with Mt. Rainier from the Kingston Ferry. From Bruce in Lynnwood.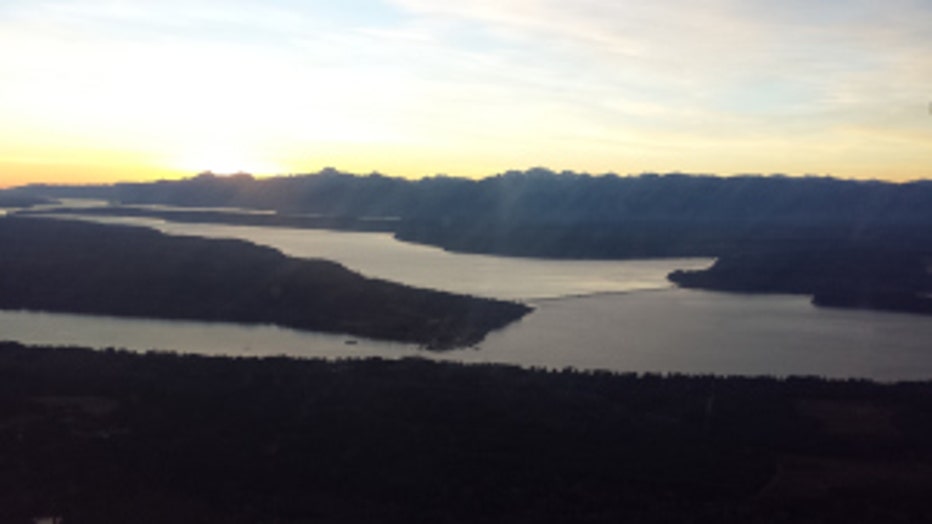 Pilot's-eye view of the Hood Canal Bridge. From Charles in Renton.