High wind warnings, advisories issued as 'The Big Dark' storms roll into Washington


Today's the day.

Wind and rain is officially ushering Western Washington into fall 2017.

Q13 News Meteorologist Rebecca Stevenson says the rain, heavy at times, will fall all day for most of Western Washington.

Rebecca says an increase of heavy rain will occur between 4 p.m. and 6 p.m. Rain showers will continue overnight into Thursday.

"Basically it's going to be windy and rainy everywhere," said Q13 News Meteorologist M.J. McDermott. "Snoqualmie Pass looks OK, we are not talking about snow with this storm. Still rain at pass level."

Take a look at this video for projected rainfall amounts around the area: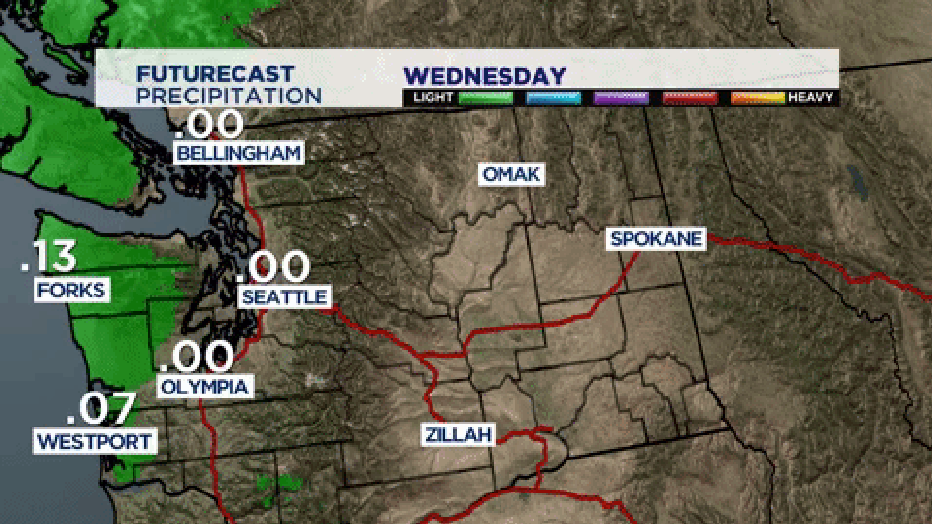 Breezy to windy.  South wind will blow 20-30 mph and gust up to 40 mph over the Kitsap Peninsula, central and south Puget Sound. These areas are under a Wind Advisory from 11 a.m. to 11 p.m.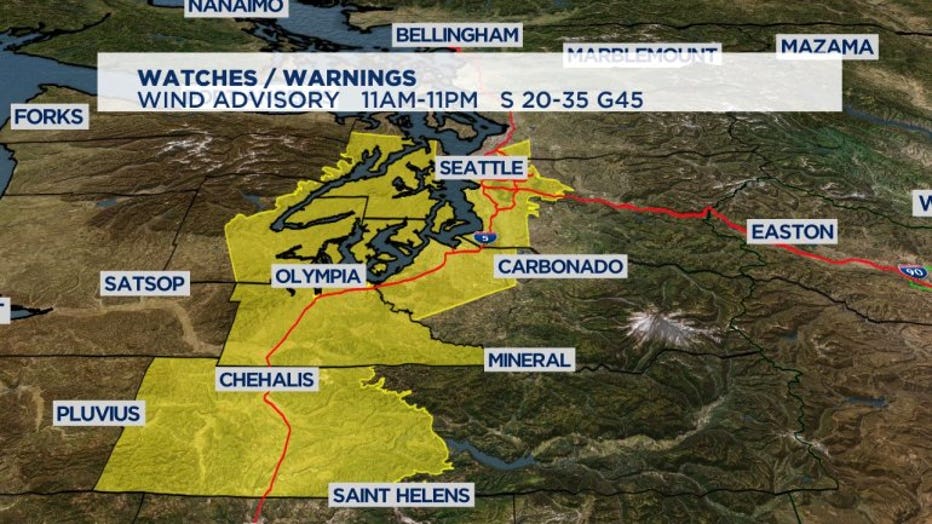 A High Wind Warning 9 a.m. to 9 p.m. for the coast, Quimper Peninsula, San Juan, Whidbey, Camano Islands and western portions of Snohomish, Skagit, Whatcom counties; wind will be south/southeast 30-40 mph with gusts up to 55mph.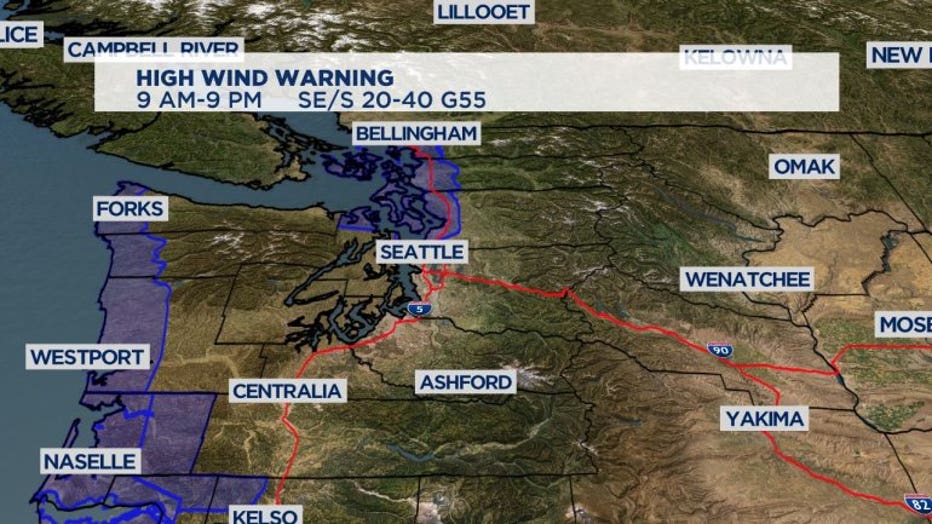 Here's a look a the wind gust forecast: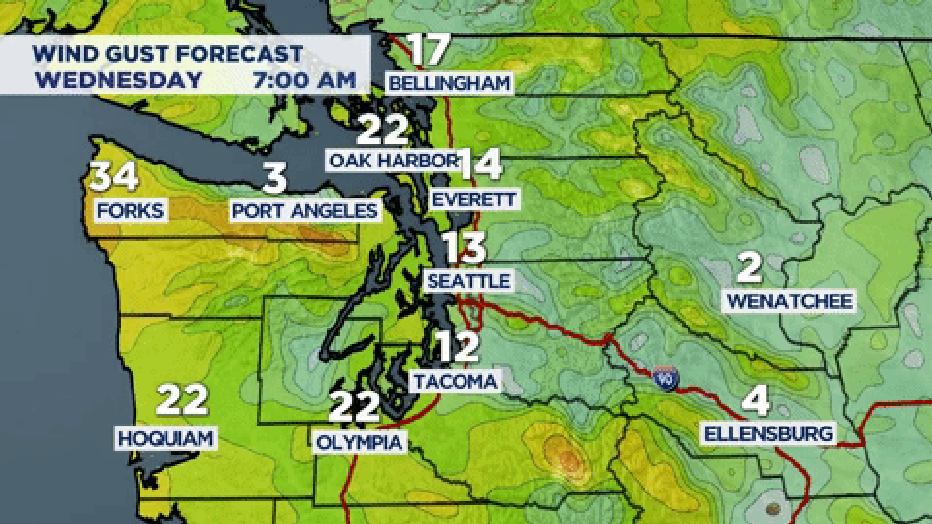 A Flood Watch is on rivers of the North and Central Cascades along with the Olympic mountains on Wednesday.




A larger concern for river flooding is placed on this Saturday and Sunday,  rivers will begin to receive excessive rainfall again while running at a higher flow.

The week ahead

Thursday: Numerous rain showers, isolated thunderstorm, breezy. Sea-Tac 56/46

Friday: Rain showers, isolated thunderstorm, breezy at times. Sea-Tac 53/45

Saturday: Increasing rain, heavy at times. Windy. Possible flooding. Sea-Tac 56/48

Sunday: Rain at times.  Sea-Tac 57/49

Monday: Chance of a shower. Sea-Tac 59/49