How you can help #WAWildfireRelief: Supporting victims of the Washington wildfires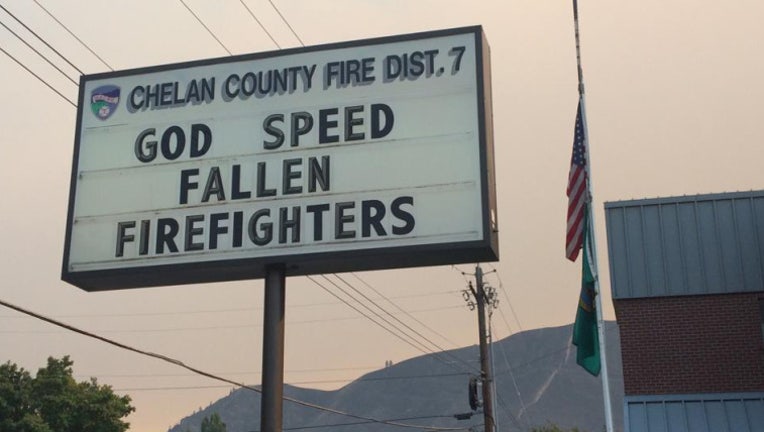 article


Our hearts go out to those affected by the deadly wildfires. As firefighters put their lives on the line you can help, too.

Wildfire Relief Fund

Q13 Cares, along with its partners the Seattle Seahawks, Albertsons and Safeway, collected cash donations for those affected by the Washington wildfires.

All donations went to support the relief and recovery of those affected by wildfires across our area. The funds -- the Chelan Valley Relief Fund and the Okanogan Complex Relief Fund -- were established by the Community Foundation of North Central Washington. 100 percent of the donations went to supporting wildfire victims, and nothing is utilized for administrative fees.

As of Sept. 3, you've donated nearly $200,000 to the relief fund.

Q13 FOX will continue to share the latest on how you can help using the hashtag #WAWildfireRelief.




Read the latest updates on the central Washington wildfires.


---


Those seeking immediate needs such as food and housing or donation of items should contact the Red Cross who have set up shelters in Entiat and East Wenatchee. For evacuation information, residents and concerned citizens can contact Chelan Emergency Management at 509-667-6863.

Find additional emergency information by county:

Chelan County


Douglas County

Ferry County

Okanogan County

Spokane County

Stevens County

Fire information call: (509) 684-7563

Additional fire information resources:
• @RedCrossNW on Twitter
• Highway Information from WSDOT online or on Twitter @wsdot
• Smoke Information
• Wenatchee National Forest
• Wenatchee Humane Society is working with volunteers to shelter small animals affected by the fire, and can be reached at (509) 662-9577

Resources
• Industrial Fire Precaution Levels (IFPL)
• Fire Preparedness Information