Intruder found with hatchet inside school 'wanted to do something for all the children'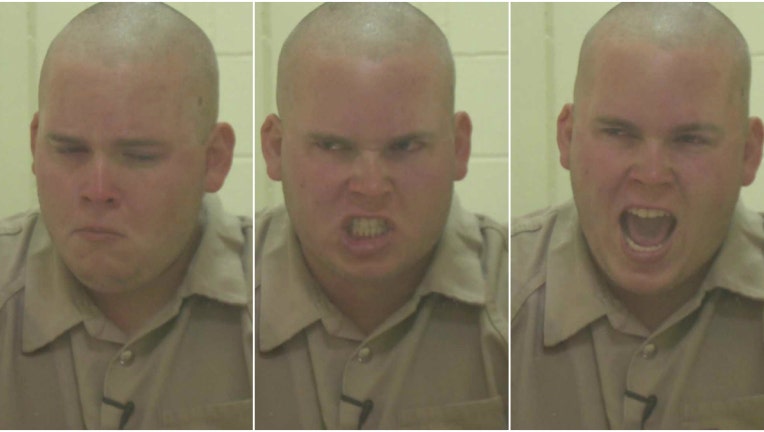 article


VIRGINIA BEACH, Va. -- A mentally ill man found standing high school's auditorium stage said he wanted to "do something for all the children" that had been sold into sex slavery throughout the world, Virginia Beach police said.

"I wanted to do something for all the children that have ever been sold into sex slavery and get out on a stage with a motherf***ing ax and a f***ing toothpick of a f***ing knife, my katana, and just lay everything down," Kirk Cowart said in a rambling jailhouse interview hours after police arrested him for sneaking into a Virginia Beach high school with a hatchet

Workers at Salem High School discovered Cowart on the auditorium stage.

Police said he likely entered the school while the cafeteria was accepting an early-morning delivery on Thursday.

Cowart's father told WTKR his son suffers from mental illness and lives in his own imaginary world.

"When I walked out, there is a dirty little secret, and it's a dirty little name and it's a dirty little trick, that goes 'round here, that I, myself, come to you in bondage. What did you think the Commonwealth of Virginia's main stock and trade was? Tobacky? That comes from North Cackalacky. But from VIRGIN-ia. We breed virgins to be bought and sold," he said. "I actually left my house because when I left, I was waiting, I was talking to the Lord, and I heard a gun battle and I heard screams and people dying, but I did not hear the sickening sounds because I knew there were the bad ones who died. "

During the interview, Cowart talked about weapons, old girlfriends and the 14 months he spent at Camp Lejeune in the Marine Corps.

The school's principal sent a message to parents about the situation.

"At approximately 5:45 a.m., a young male, who is not a student, entered the building as the Cafeteria Staff was receiving a supply order. Safe Schools and Police were immediately notified and the person was taken into custody a short time after without incident," the message from Salem High School principal Daniel Keever said. "As there was significant police presence involved this morning, I wanted you to assure you that your student is safe and we are working under normal operating conditions. Police are now investigating this incident."

Police charged Cowart with Trespassing on School Property, Possession of a Weapon on School Property, and Disorderly Conduct.