Police: Fatal hit-and-run driver called 911 too late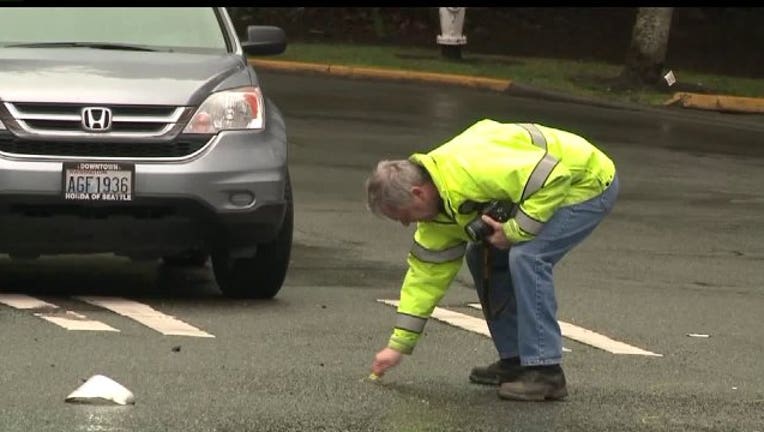 article


KENMORE -- Police arrested a 53-year-old man in an apparent hit-and-run crash that killed a woman in her 20s Friday morning in Kenmore, King County sheriff's deputies said.

The unidentified woman was crossing a busy crosswalk around 7 a.m. in the 14100 block of Juanita Drive Northeast in Kenmore when she was struck by a light-colored SUV, police said. The woman was thrown a long distance and came to rest on the street.



Sheriff's deputies said the driver stopped for a brief moment before taking off, leaving the woman on the ground.

The woman was airlifted to Harborview Medical Center in critical condition. She was pronounced dead before 10 a.m. Friday.

A short time after the crash, a man in Kirkland called police and said he "may have hit something" but wasn't sure what. Police called to the man's home realized the man's car matched the description of the offending vehicle, and after a short interview, arrested him on investigation of felony hit-and-run charges.

Police said the man should have known he hit a woman, and should have stopped immediately at the scene. Police do not believe alcohol or drugs were a factor in the crash.

"The place she was struck to the place she landed was some distance," King County Sgt. Cindi West said. "There is significant damage to his car."

Police said Juanita Avenue in Kenmore would be closed for at least two hours as detectives investigate the crash. Sheriff's deputies encouraged drivers to find an alternate route Friday morning to avoid traffic.