Some University of Washington websites hacked; extremist group claims responsibility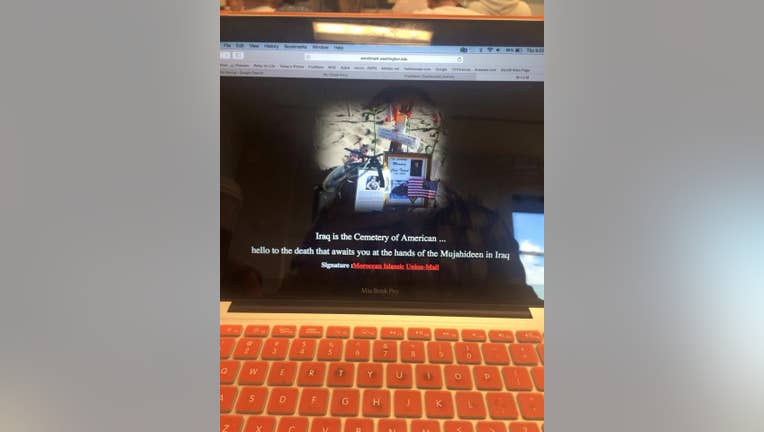 article


SEATTLE -- A group of University of Washington websites was hacked Thursday morning, and pages were replaced by an extremist message that promised death to Americans in Iraq.

Matt Saavedra, the associate director of technical services and enrollment management at the University of Washington, confirmed to Q13 FOX News that some websites on a UW server were "defaced." Saavedra said the university was made aware of hack early Thursday, and by the afternoon, the sites were taken offline by the school.

The site enrollment.washington.edu was one that was defaced, Saavedra said. It serves as an informational site for the division of enrollment management, he said.

The normal website was replaced by a picture of a cross and an American flag. Underneath the picture, text read:

"Iraq is the Cemetery of American... hello to the death that awaits you at the hands of the Mujahideen in Iraq."

A signature, Moroccan Islamic Union-Mail, was beneath the text. The signature belongs to a hacker group that has a history of targeting Jewish websites in the United States. The group claimed responsibility for the attack on their Facebook page.




According to the Facebook post, four sites, including personnel websites on faculty.washington.edu, were hacked.

Saavedra says other sites in the network were not affected, and the hacked server was removed.

UW Director of News and Information Victor Balta released the following statement Thursday afternoon:

"The university is aware some websites were defaced Thursday, and we have taken actions to resolve it. We are continuing with an investigation while also working to get the effected websites fully restored."

This story will be updated as more information becomes available.