Florida teacher fired over 'inappropriate' lesson: 'I didn't do anything wrong'
ORLANDO, Fla. - A teacher in Florida is appealing his termination after being fired over what the district calls an "inappropriate" assignment about school violence, but the teacher says he was just teaching the students how to stay safe.
Psychology teacher Jeffrey Keene spoke with FOX 35 News about a notice he received from the Orange County School District to end his employment at Dr. Phillips High School. 
"When they said you have the option to resign without violating your contract, I said, 'I didn't do anything wrong.' I said, 'If I did, tell me what it is.' They said, 'We can't do that.' I said, 'In that case, since I don't know what I did wrong, you can go ahead and terminate me without cause." 
Keene said there was going to be an active shooter drill at the school and thought he could tie it into a psychology lesson. However, part of the lesson included having the students write their own obituaries. "If they died 24 hours from now, what would they do differently than they did yesterday? And that's to get them to get rid of all the fluff and show them what's important in the world. It wasn't to say, 'You're going to die, and let's stress you out,'" he explained. 
On Thursday, the teacher told FOX 35 that he plans to appeal his termination.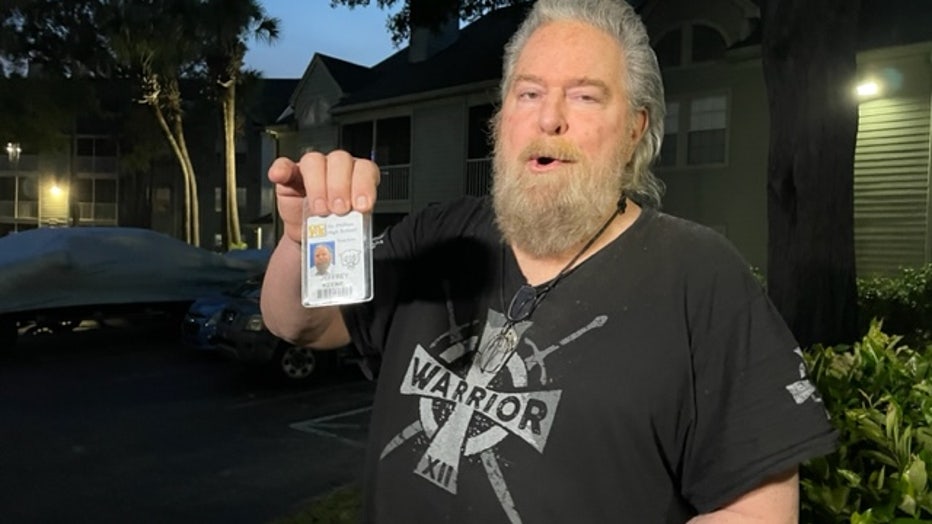 However, he said a student asked to talk to a counselor, after getting upset. "I put a disclaimer on the bottom of the lesson saying this is in no way to upset you." 
MORE NEWS: VIDEO: Famous smiling shark 'Snooty' greets diver off coast of Florida
That happened during the first period. During his second-period class, he said a supervisor came to observe. "I said, 'Who knows what you do in the restroom if there's an active shooter?' and no one knew. So I started to explain the process, and she shut me down." 
Keene said he was just trying to teach the students how to stay safe. "I was stunned. I was talking to students about the world they live in. gun safety, active shooters."
MORE NEWS: Florida woman says French bulldogs were stolen from front yard: 'They are my whole life'
An school district spokesperson released a statement, which read, "Dr. Phillips High School families were informed that a teacher gave an inappropriate assignment about school violence. Administration immediately investigated, and the probationary employee has been terminated." 
The spokesperson said the district wasn't able to talk about the details of the case.

We asked Keene if he regretted doing the lesson, to which he replied, "No." Then we asked if he would do it again, knowing the consequences, and he replied, "Absolutely." 
Keene, who started working in Orange County in January and has been a teacher since 2008, said he is appealing his termination.